Could you tell us a bit about yourself and how your Arm journey began?

My name is Noelia Rodriguez, and I am the Director of GPU Model Engineering at Arm based in Lund, Sweden. I am originally from Spain but I have been living in Skåne for quite a while, first in Kristianstad where I arrived as an Erasmus student and took my Master's degree, and afterwards in Lund working some years in Ericsson and later joining Arm, now ten years ago. I started at Arm as a software developer within GPU Modelling. The responsibility of this team is to write models in C++ of all Arm GPU products to enable early prototyping of ideas and support the development of the hardware and software of the GPU. Over the years the company grew and a team lead opportunity came along, so I decided to apply for it. That was the beginning of a change of direction in my career, gradually taking on more responsibilities and nowadays leading a large team with several sub-teams within it.
What do you value the most working at Arm?

One of the things I value the most at Arm is the open communication culture, where technical experts make themselves available for questions, all voices are heard and achievements are the result of team effort, no individual heroes. This is a must in this industry, since the complexity of the products developed at Arm require many people to coordinate and work together in order to reach our goals.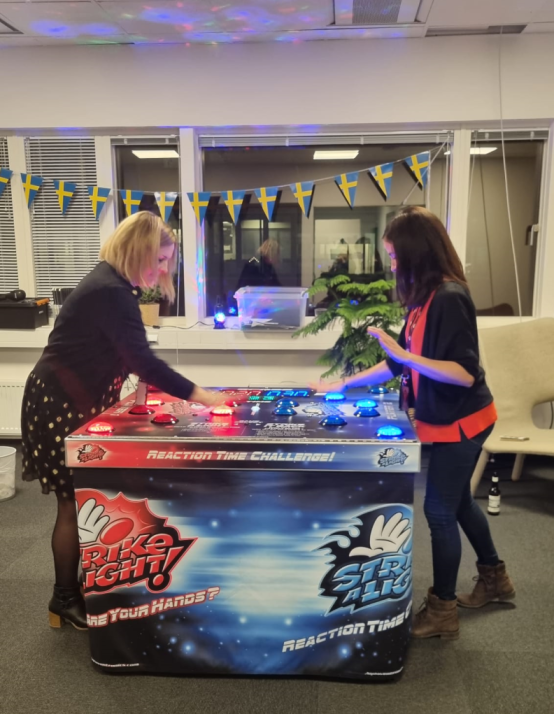 Another great aspect of Arm is the international, diverse atmosphere. We are a global, multi-site company, my team is actually distributed across Cambridge (U.K.), Trondheim (Norway), Ra'anana (Israel) and Lund, and we collaborate across borders daily. I find this a great opportunity to get to know people with different backgrounds and cultures, expanding my view of the world and teaching me that there are different ways of looking at things. At Arm in Lund specifically we have roughly thirty different nationalities represented! We also have a great social committee that organizes events on regular basis, everything from presentations about environment responsibility, game evenings, sport activities or full-day summer party. This allows colleagues to get to know each other in a more relaxed context which helps expanding the social network and later work better together.
Interested in working with us? View current opportunities based in our Lund office here.