Cambridge
The spirit of collaboration – plus rooftop drinks, ping pong and PlayStations
Nestled in the heart of the UK's answer to Silicon Valley – 'Silicon Fen' – Cambridge is a deeply historic city: not just because of its iconic universities and striking architecture, but as the birthplace of Arm, too.
The company began life back in the 1990s with 13 people in a Cambridgeshire barn; we now have offices all over the city, employing around 3,000 people here. But our main campus is in Fulbourn, a village on the outskirts. Bordered by woods and fields, the campus is a modern space designed around a vast central, sociable atrium, built for the buzz of collaboration.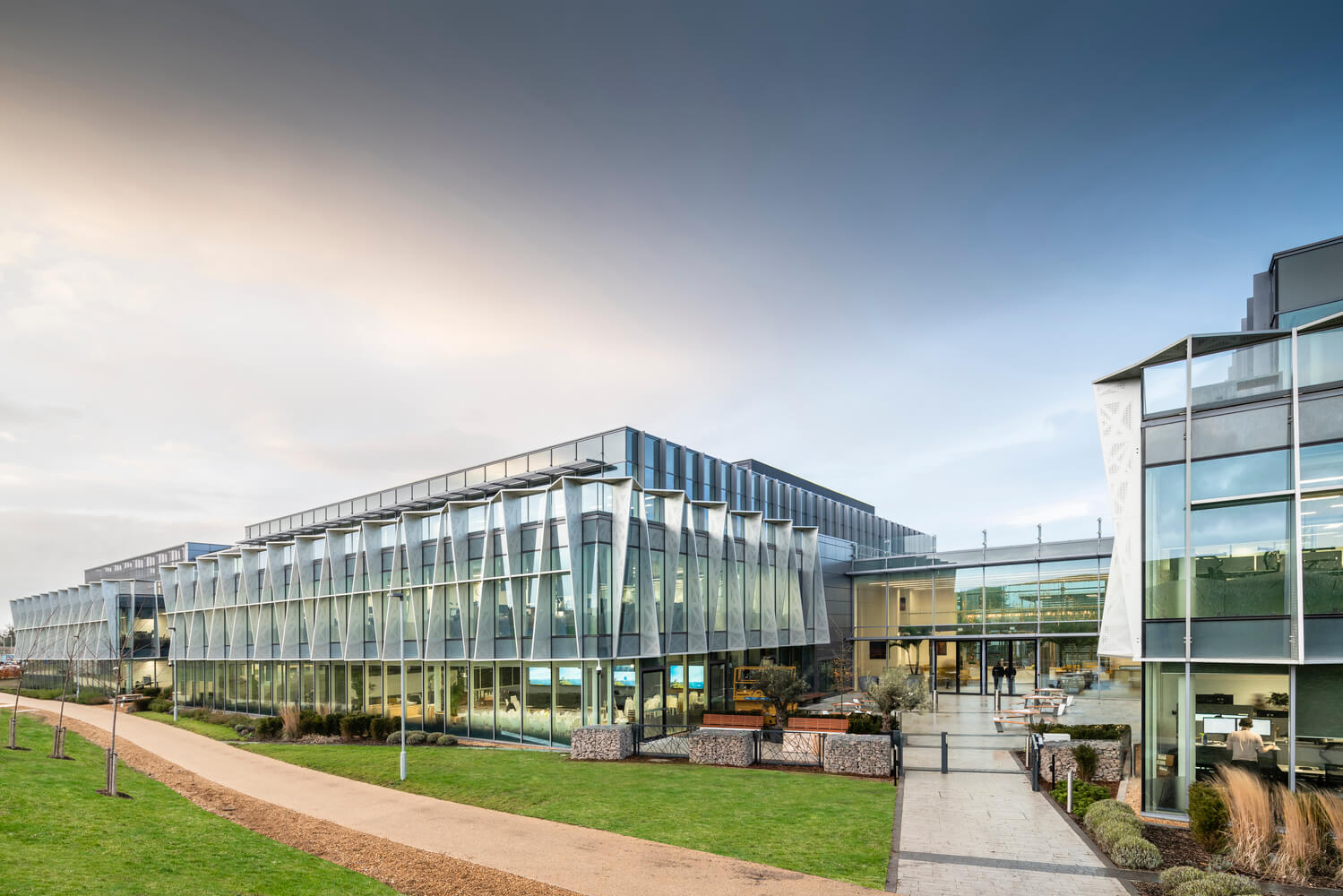 At the heart of the campus is a brand new, purpose-built space designed to encourage connections between people. The building is a living demonstration of our smart building technology. From parking management to lighting control contributing to CO2 reductions, all run on the sensors and connectivity systems that Arm is instrumental in designing.
"The

new

building is a living demonstration of our smart building technology"
Work focus
In Cambridge, you'll find people working on every facet of Arm technology, from Central Engineering teams through to the latest research in Machine Learning. As a hub office, teams from IT, legal and people are also found here.
The working ethos here is all about connection, collaboration and cross-pollinating ideas. Open-plan spaces encourage people to bump into each other and spark new thoughts. There are a number of break-out spaces for spontaneous planning sessions, whether for the next sprint or the next quarter. The inclusion of hot desks makes things increasingly flexible, helping to foster new working dynamics even more. But for those who prefer to keep their head down, and everything in its place, there are plenty of focused, quiet spaces too.
Of course, those collaborations also stretch beyond the campus. As they're working at Arm's global headquarters, our people in Cambridge are often talking to colleagues in the company, worldwide.
Lunch and leisure time
There's a country inn down the road from the campus (and a supermarket). But the various hot canteens and sandwich options on-site mean you can also eat very well without leaving. The hot canteen in the new building serves as a shared space for everyone on campus.
We have plenty of breakout areas, and a lovely rooftop terrace, to sit and socialise with a hot or cold drink. We also have a gym with a spin studio. Or, for those who like to break up the day with a dose of friendly competition, there's foosball, ping pong and PlayStations.
Office culture
There's a great atmosphere in the Cambridge office and good benefits, making it a satisfying place to work for everyone, regardless of age or career stage.
The culture is supportive too. We run tech hubs, which function like an Apple Genius Bar –you have an issue, you walk up, and they fix it. That extends to things beyond IT, so if you have a People Team issue or a Workplace issue, you can walk up and be supported. 
When it comes to volunteering opportunities, there are lots going on. Team Arm –where team members volunteer their time and skills and donate to charities – has a strong presence on the campus. There's the chance to support Arm partnership projects such as the global robotics community FIRST where Team Arm members act as mentors or help at inspirational STEM events, or help encourage young girls to pursue a tech career with GLAM the Girls Leadership Academy Meetup. Locally, Team Arm have given Christmas gifts to vulnerable people in the area and helped improve the living environment for different areas of the city. There are lots to get involved in if you want to. And if you don't, there's no pressure.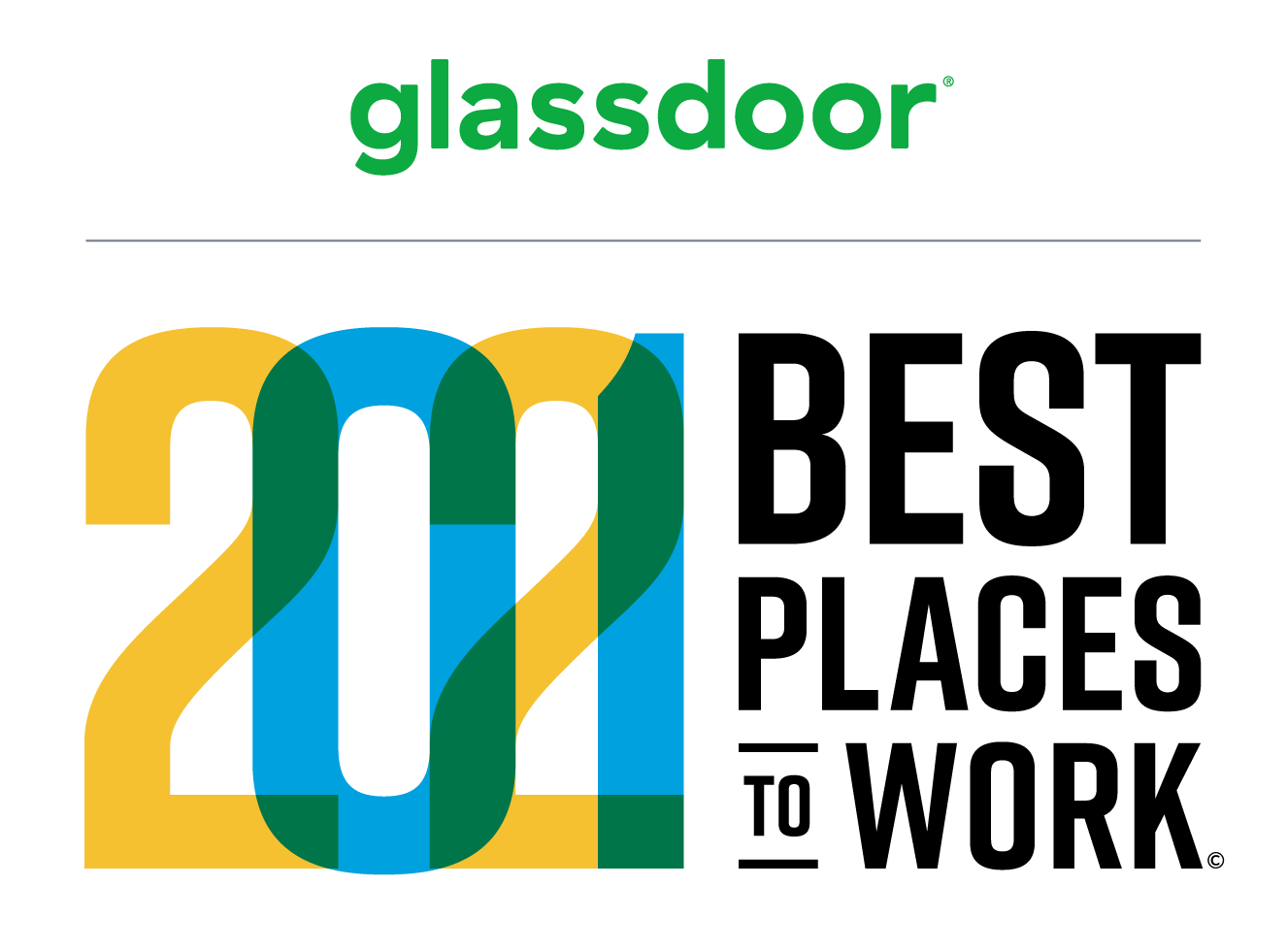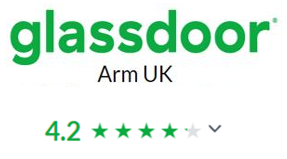 View our Cambridge location
Cambridge

110 Fulbourn road, Cambridge CB1 9NJ