Chandler Office
CPU engineering in the Silicon Desert, where the team all chip in, even bringing in their favourite dish for potluck celebrations
Arm Chandler is located in an attractive city suburb of the desert city of Phoenix, Arizona, within easy reach of stunning natural parks and hundreds of miles of hiking trails. This is the Valley of the Sun, so if you can handle the heat of the summer, we have a fantastic climate year-round. The area's known as 'Silicon Desert'…
Arm took on a team of 34 engineers from partner Marvell in 2015 to establish a new pure-CPU office. After inhabiting several temporary office spaces – including a wedding hall and a hotel conference centre – Arm Chandler settled into its current home, a light and spacious space on the 5th floor of a five-storey modern building in a business park. By this point, the team had doubled in size to 70. Our recently renovated office has an open feel, with no single offices, plenty of space for collaborating and meeting, and a lively, sociable atmosphere.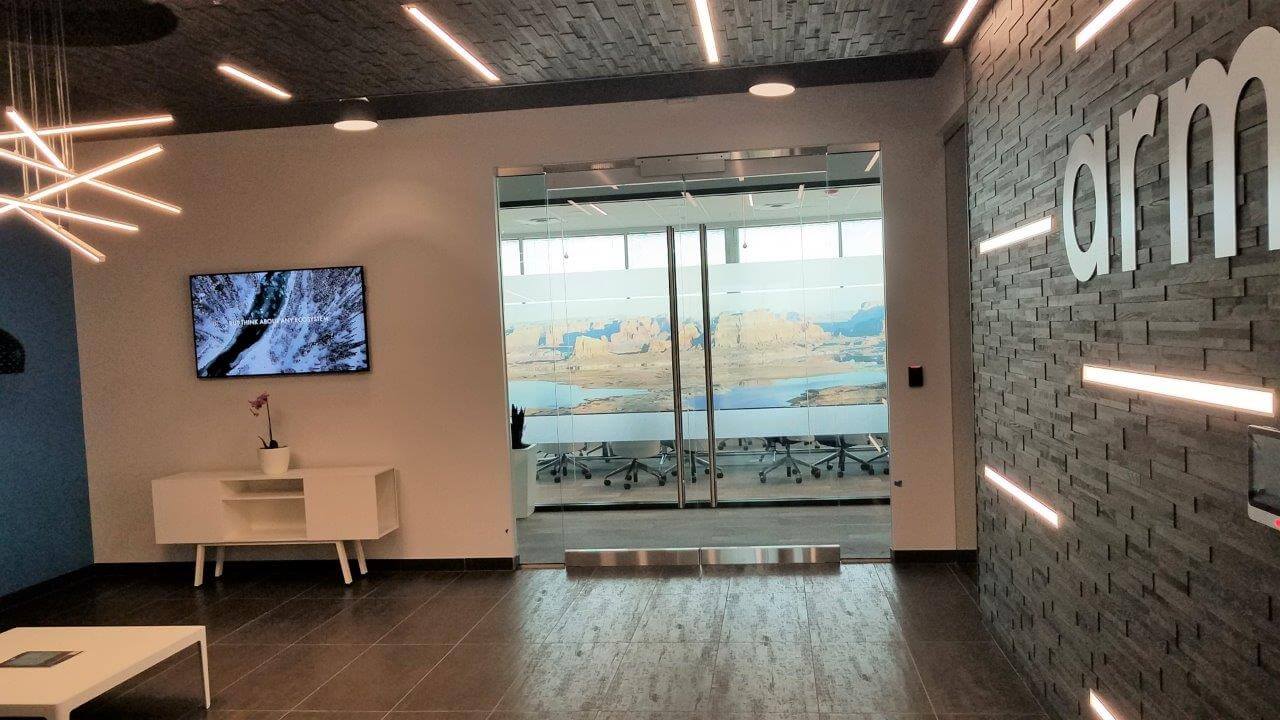 Location/ immediate surroundings
Chandler is a low-rise area, which means that from our windows we have a good view across the valley and the San Tan mountains in the distance. There's a unique weather phenomenon that happens in Arizona in monsoon season, where we get spectacular dust storms that blow in. When that happens, sometimes we can't leave the office for a while, and everyone is up at the windows watching it unfold.
There's an extensive system of interconnected canals in Chandler that supply water to the valley and they have pathways running alongside them – ideal for walking, jogging or biking. People like to use them at lunchtime, and some commute in along them.
"

We work very hard to accomplish our team goals, but we like to celebrate as well. You feel the camaraderie when you walk through the door."
Work focus
Arm has five main CPU teams around the world; Chandler is the smallest of the five. We have a particularly close working relationship with Cambridge, as we started our Arm journey taking on some of Cambridge's workload. We also talk a lot with Bangalore, which can get interesting, as there's an 11.5-hour time difference!
We have a mixture of very senior CPU engineers along with an excellent group of highly talented junior engineers who have been hired within the last five years. We work very hard to accomplish our team goals, but we like to celebrate as well. You feel the camaraderie when you walk through the door.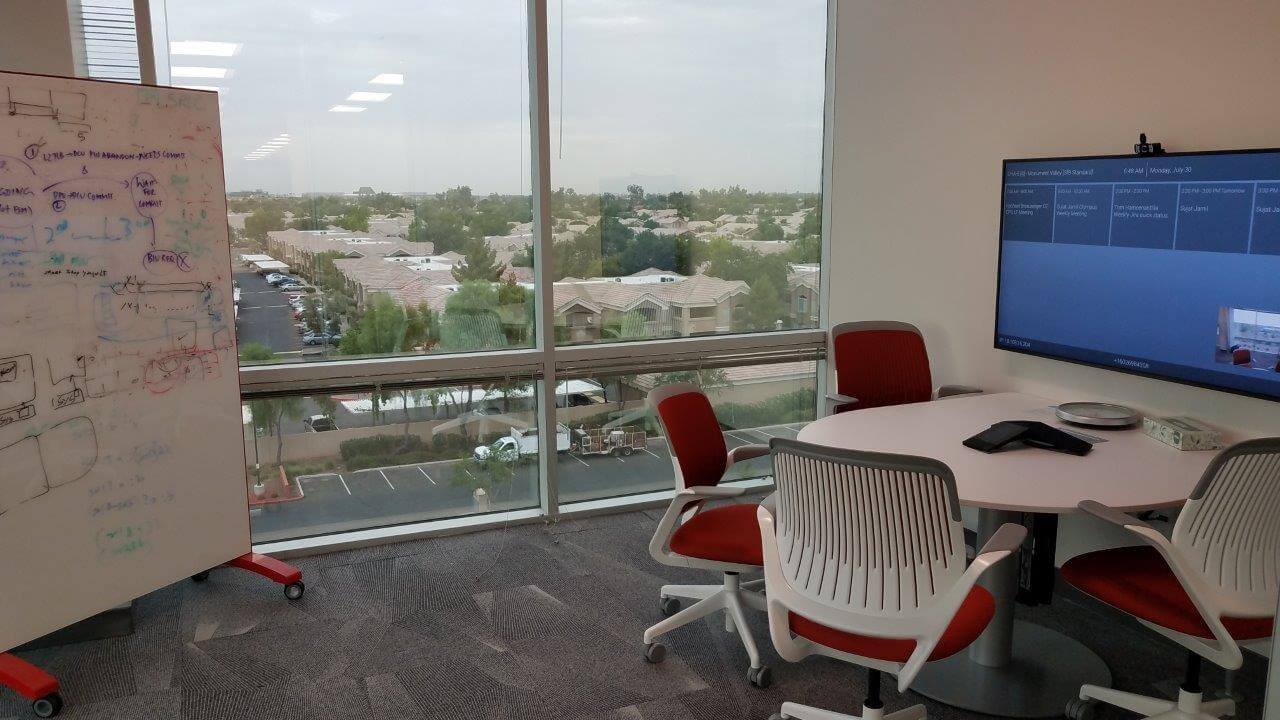 Lunch and leisure time
Our spacious breakout room is the social hub of the office, with ping pong tables, shuffleboard, sofas, tables and chairs, kitchen facilities and nice views. A lot of people like to bring their own lunch and eat together here, but there are plenty of good restaurants within a 15-minute drive of the office. For shopping, there's Chandler Fashion Center, a large mall just over a mile from the office.
Office culture
We have a collaborative working culture in Chandler, and since we're relatively small – without a dedicated IT department or a reception – we all pitch into many aspects of office life, whether it's chasing down equipment or folding down the ping pong tables for a meeting. It's sociable, everyone knows each other, and we have a diverse mix of people.
The relatively small size of the office means there's a great feeling of teamwork, and it allows us to set up socials easily as a whole site – for example, our annual picnic, where we do a bit of barbecuing and throw in some team-building games. We like to hold a potluck to celebrate holidays, whether it's Thanksgiving or Diwali, where team members bring in food to share.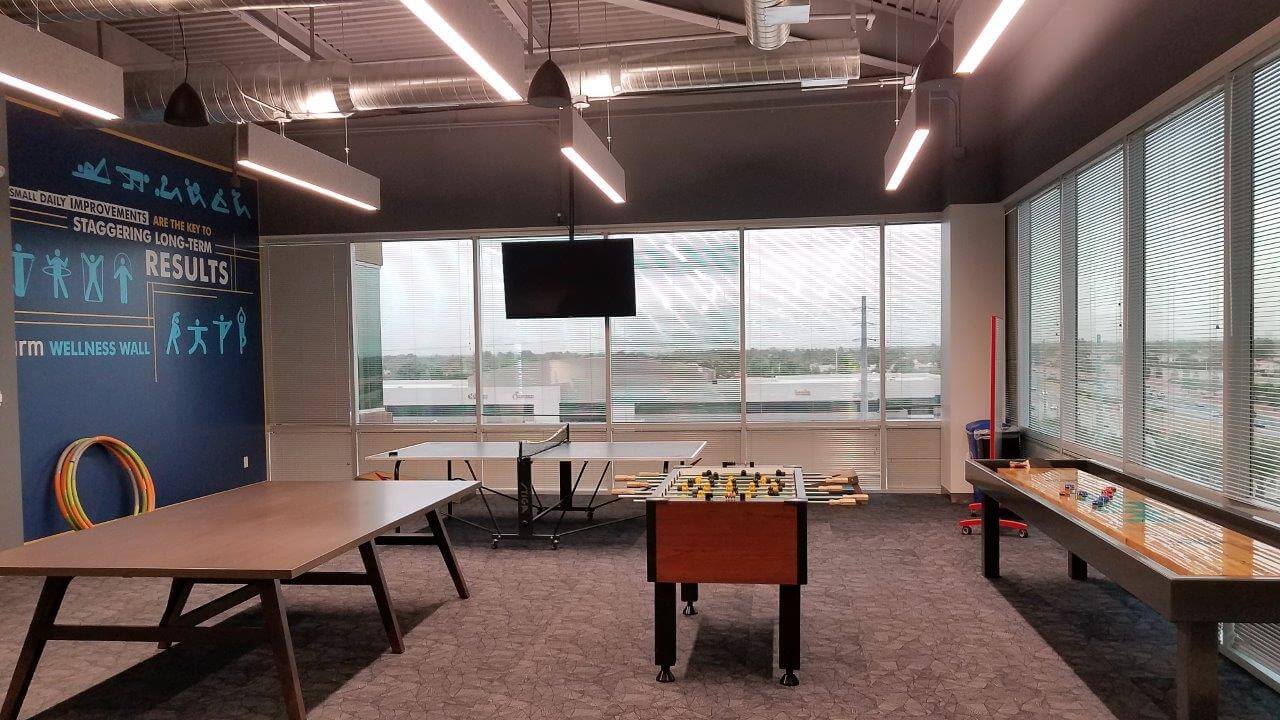 Chandler Office

3075 W Ray Rd #500, Chandler, AZ 85226, United States