Augustina Adjei's journey at Arm is nothing short of remarkable. She serves as a software technology management coordinator at Arm, a role she stepped into in October 2020 after a six-month internship at Arm. In her role today, Augustina is part of the Arm Total Compute team within Arm's CE software division. As team member of a complex and ambitious project, her daily responsibilities involve requirements gathering and stakeholder management. Despite the challenges, she finds her work fulfilling and enjoyable.
Winning the Powerlist Award at the Makers Women in Software Awards 2023
The reason we're talking to Augustina today is her remarkable achievement in winning the Powerlist Award at the Makers Women in Software Awards 2023. These awards celebrate and highlight the achievements of women in the software industry, a field where women make up only 8% of developers.
The Powerlist Award recognizes up-and-coming technology professionals. Augustina qualified for the award in the software category but what's unique is that she did not nominate herself – instead, she discovered that a friend had nominated her in recognition of her passion for technology and helping others.
When she learned that she had won the award, Augustina's initial reaction was one of shock and confusion. She received the news unexpectedly and was caught entirely off guard. Still, Augustina couldn't be more grateful for her friend's nomination and invaluable support.
Embracing Career Challenges

, Non-Linearity, and Learning Opportunities
For Augustina, 2023 has been marked by both highs and lows and receiving the Powerlist Award has reminded her that she can achieve what she sets her mind to, igniting her determination to excel in her career, personal life, and within the broader field of technology.
In her journey, Augustina faced challenges, including the lack of diversity and the need to discover her unique learning style, which she did with the help of tools from Arm. Overcoming these challenges and learning more about herself has been a rewarding experience that has shaped her career at Arm. She emphasizes the importance of not giving up and the non-linear nature of careers.
Augustina shares that most of her learning and development she attributes to her amazing team – always willing to take time to help and build her confidence in both her role and personal skills. It's part of what she finds great about Arm – the people and their willingness to help and support.
A Passion for the Innovative Tech Industry
Augustina's journey aligns with her personal and professional goals. She is passionate about the software industry's innovation and its fundamental role in shaping the broader technology landscape. Her time at Arm has deepened her appreciation for the industry's significance, and she's motivated to continue her career within it.
She shares, "I think it's the impact Arm has on the ecosystem that makes me really passionate about my work here. Whenever I'm in meetings and learning that partners want something specific or they have certain plans, it's really cool to think about the fact that something that you're doing on a computer in Cambridge, at your desk, is going to work to create a legacy. It's a powerful feeling."
Augustina believes that her work can make a significant impact on the industry as a whole, too. She emphasizes the importance of collaboration and collective efforts in driving meaningful change.
It's really cool to think about the fact that something that you're doing on a computer in Cambridge, at your desk, is going to work to create a legacy. It's a powerful feeling.
A Culture of Collaboration and Support
As for Arm's culture, Augustina describes it as a collective of passionate individuals who genuinely care about what they do. Being surrounded by friendly colleagues who are always willing to help and provide valuable advice has made her experience at Arm highly positive.
Moreover, within this culture of collaboration and support, she notes a palpable sense of unity and a shared commitment to achieving common goals. It's not just about individual excellence—it's about a shared journey towards technological innovation and progress.
Augustina's Advice to Aspiring Women in Tech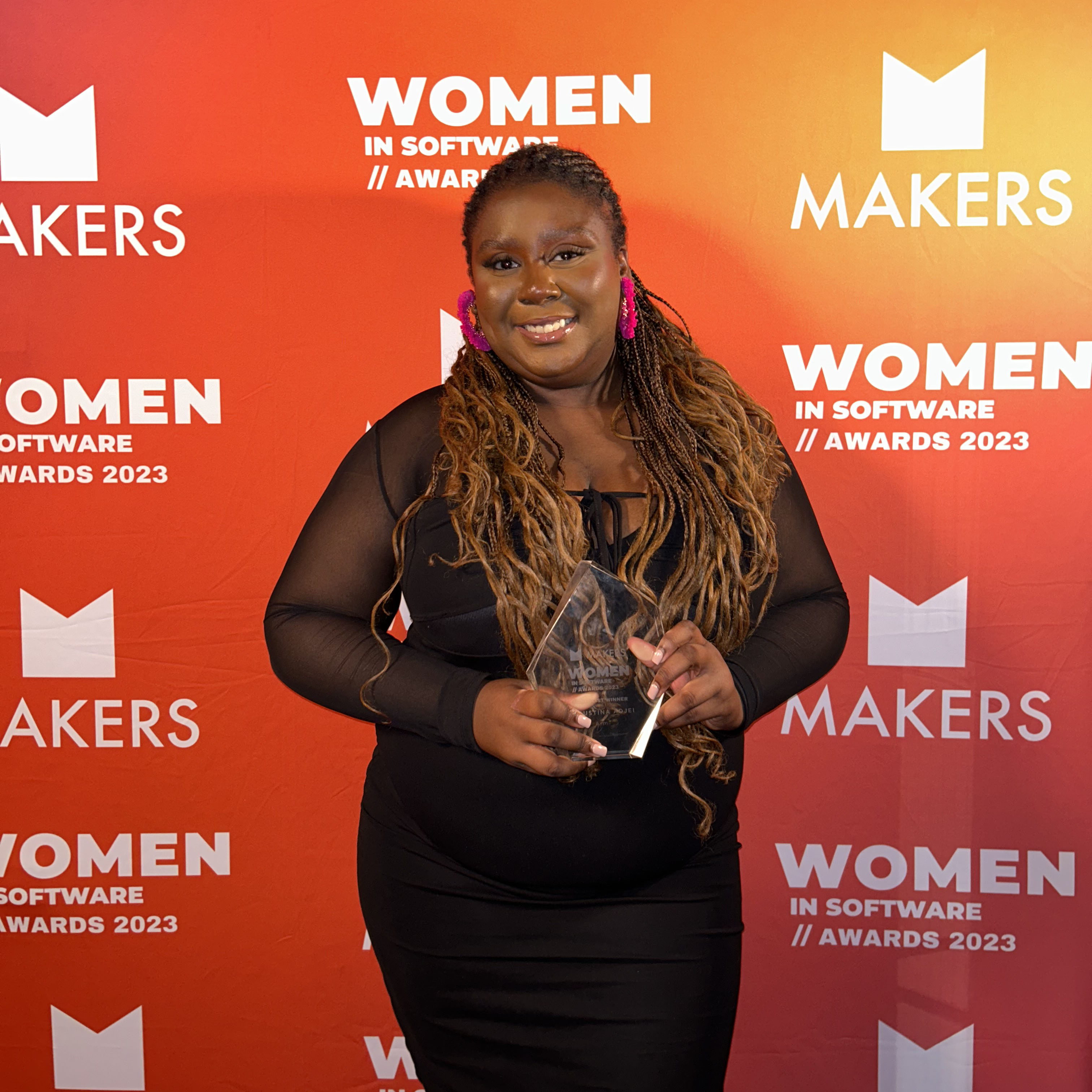 We asked Augustina to share her advice to aspiring women professionals in the tech industry. She encourages them not to fear failure, reminding them that: "What the world defines as failure is not actually a failure. I think that when people think of layoffs or when they feel overwhelmed at work and can't do anymore, they define those things as failures. You can use all things, even failures, to propel yourself forward."
She emphasizes the importance of discovering what you enjoy and are good at, especially in an industry with diverse opportunities: "As a woman, especially as a Black woman and a neurodivergent Black woman, I have discovered that your career is about finding out what works for you, finding what you enjoy, and discovering what you're good at. Sometimes you'll be in spaces where you're not good at that thing, but that doesn't define you. Just give yourself the opportunity to fail, so that failure can propel you onto the path you're supposed to be on."
Augustina's journey at Arm is marked by her determination, resilience, and passion for the tech industry. Her story serves as an inspiration to women in technology and a testament to the impact of hard work, support, and self-discovery. With individuals like Augustina paving the way, the tech industry is experiencing a wave of innovation and positive change, and Arm is privileged to have her on board for this transformative journey.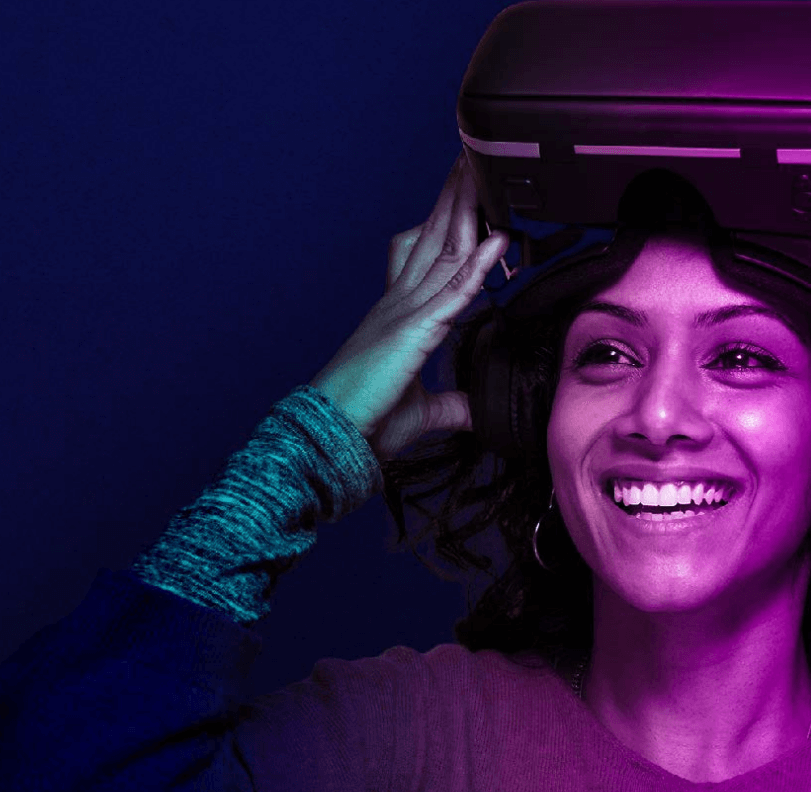 More Arm Stories