Taiwan Office
Close-knit teams, close to Arm partners, with noodles in the pantry, pool in the lobby and mountains to explore, this is Arm Taiwan!
Backed by mountains and both less than an hour from the sea, Arm's Taiwan offices in Hsinchu and Taipei are open, collaborative spaces with a supportive, family feel. The teams are always looking out for each other, and feeding back important intelligence from the local ecosystem to Arm colleagues around the world
After starting life has a small 3-person team in Neihu Science Park in 2000, Arm Taipei is now a 50-strong team. It's a busy, convenient location in the heart of a vibrant and diverse ecosystem of partners and customers.
Approximately 90km away is Arm Hinschu, a smaller location of 20 employees. Based in Hsinchu Science Park, the office is in a high-tech business location with a foundry and software companies as neighbours.
When taking a break from busy work schedules, the Taiwan teams might be found in their onsite gym, running along the Keelung river or enjoying the free instant noodles in the Hinschu pantry.
Location/ immediate surroundings
Arm Taipei: The Neihu Science Park is a minute from a station on the city's subway network. A range of restaurants, right up to Michelin Star fine dining, are a short taxi ride away, with the Starbucks downstairs just one of the cafés and shops nearby.
Arm Hinschu: This office is in a business district with lots of facilities on site. As well as a gym in the building, the reception area is home to the office pool table and a large pantry provides free fruit, snacks, coffee and noodles.
"We always try to have conversations in open areas. We don't want to create small groups but be as open as possible. If we disagree, that's OK – we talk about it."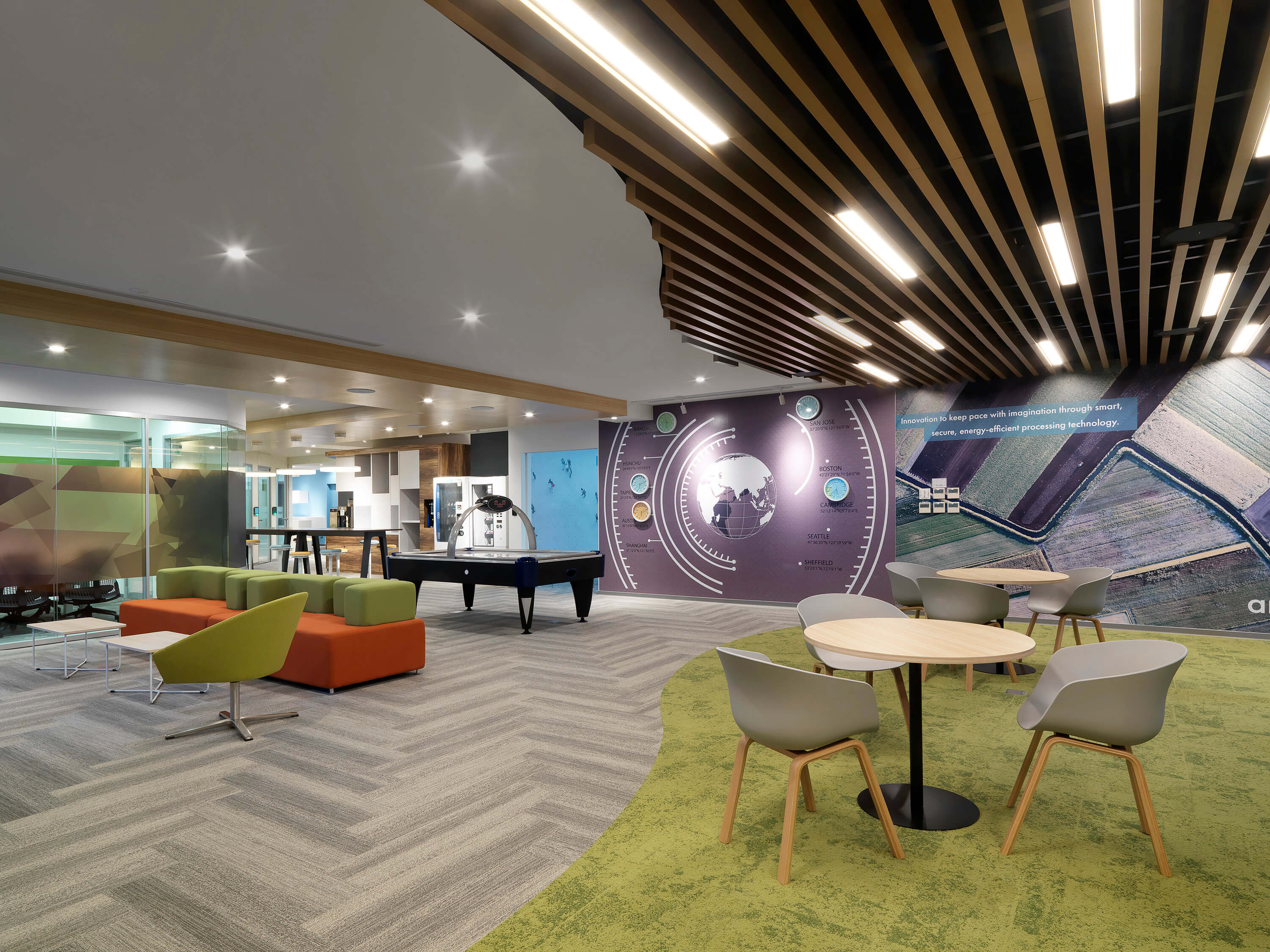 Work focus
Taiwan has a really vibrant ecosystem made up of all kinds of Arm customer: original equipment manufacturers (OEMs) and original design manufacturers (ODMs), silicon partners and foundry customers. There's probably no country with a partner ecosystem quite like Taiwan. The responsibilities of individuals are varied, across different functions and Lines of Business. The mission of the Taiwan team, however, is to work together as one: pioneering integration, including bringing Partner Enablement and Sales together in one team.
A key focus is understanding the local market dynamics so we're able to design the right product and create the right business model for emerging customers, in sectors where newcomers could disrupt the market at any time.
Lunch and leisure time
Lunch breaks at Hinschu are generally enjoyed in the large pantry on-site, with the chance to shoot some pool or jump on the treadmill in the gym.
At Taipei, the eating options are varied and just a short taxi ride away. Downtime in the office can be spent on the PlayStation Four, at the dartboard or locked in an intense air hockey battle.
Not far from the coast and mountains, as well as having local places to cycle and run, mountain and cliff climbing is on offer an hour away for the more adventurous.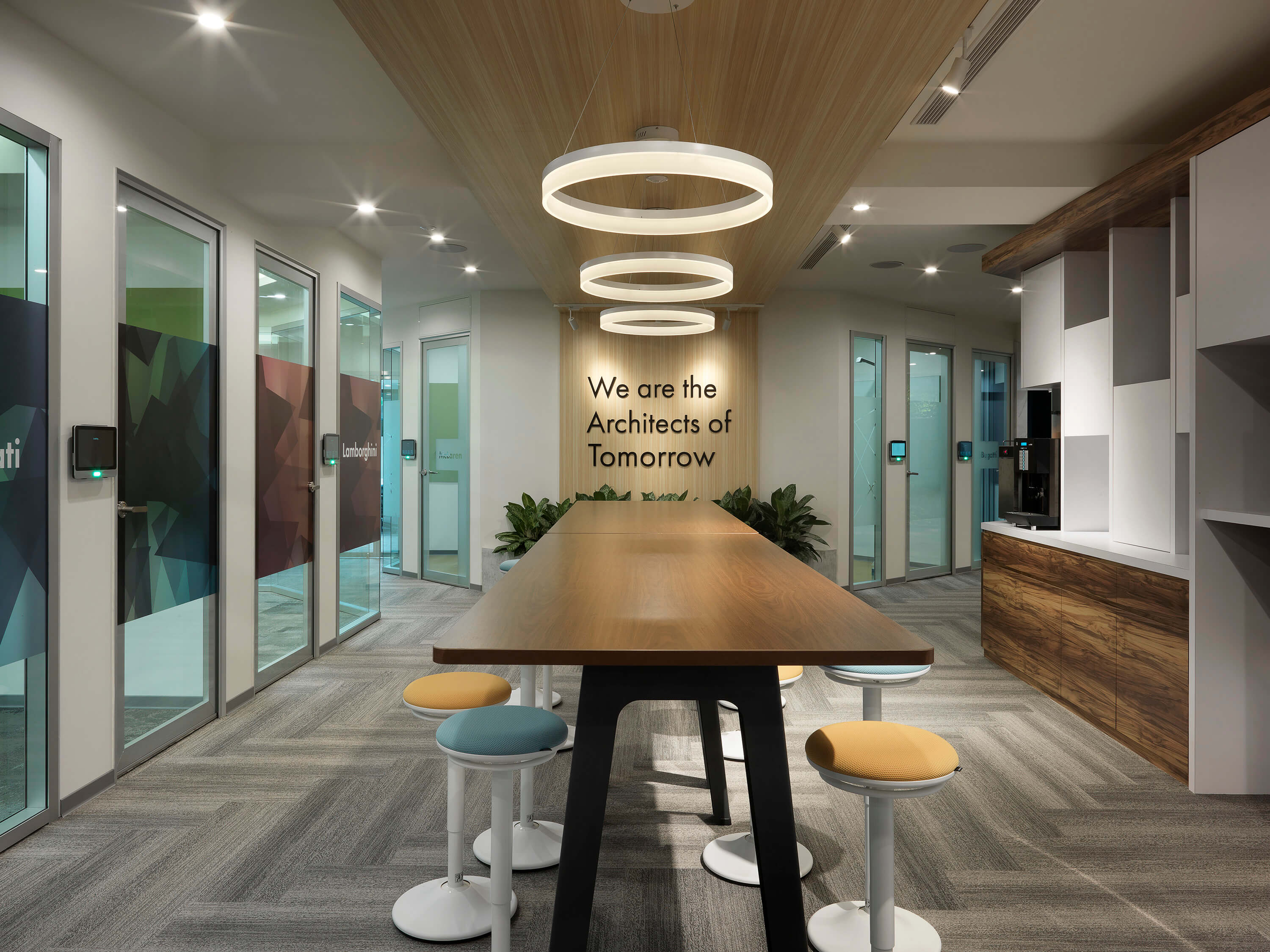 Office culture
Arm's Taiwan team has been described as like a family because of its ethos. The focus isn't on individual responsibilities but about fostering teamwork so the team is winning together. It's a culture of cohesion and integration, with colleagues working closely together and with partners.
That extends to helping the local community. The offices regularly make donations to local charities, support partners in their fundraising efforts and visit local schools to inspire the next generation of engineers. Golfing and cycling clubs are also involved in fundraising and the team has helped keep Taiwan's beaches clean.
What makes the place feel like Arm?
Arm Taipei and Hinschu are all about 'We, not I'. Their open, energetic spirit is what makes it feel like Arm. Day-to-day, mandarin is spoken but the team is frequently working with Cambridge, San Jose, Austin and Bangalore in English. It's an Arm office embedded in an active ecosystem, feeding back intelligence and opportunities that are driving business across the company.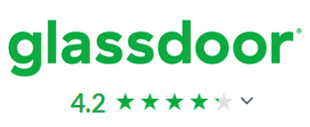 Arm Taiwan, Taipei

9F., No. 55, Zouzi St., Neihu Dist., Taipei City, 114, Taiwan (R.O.C.)