At Arm, we are committed to bringing about positive change to our communities and delivering quality education to young people whilst providing our people with development opportunities. Team Arm is our employee community engagement programme, enabling our people to take action on the Global Goals for Sustainable Development through volunteering, campaigning and fundraising.
Here's how we drive action
Team Arm gives our people a way to live Arm's purpose; bringing brilliant people together to unlock the power of technology and spark the world's potential.
Team Arm is an award-winning employee community engagement programme and was cited as 'transformative' at Benevity's Corporate Goodness Awards 2020, where we were recognised for our collective progress to make Arm a sustainable, diverse, and inclusive workplace.
COVID-19: Our Local Community Response
The COVID-19 pandemic has had a severe impact on the communities surrounding the places where we live and work. In 2020, Arm pledged to help our local communities through the launch of two initiatives:
Our COVID-19 Community Fund was established to provide grants to charities and non-profits supporting those most significantly affected by COVID. Our people were invited to nominate causes, resulting in grants totalling $670,000 awarded to 125 charities and non-profit organisations in the communities surrounding 16 of our offices. The recipient causes supported all 17 of the Global Goals, but dominantly Goal #3: Good Health and Wellbeing, and grants averaged $5,400.
Team Arm launched Arm's largest ever fundraiser with the offer to match all donations made by colleagues. Arm raised $748,000 thanks to generous donations from more than 1,500 colleagues. The top non-profit supported was the Central Texas Food Bank, who received $50,000, followed by the Bangalore Hospice Trust ($35,000).
Read more about Arm's response to the COVID-19 pandemic.
Inclusive outreach through partnerships
Team Arm encourages colleagues to take action on the causes they care about. Last year, our people supported 1,209 causes globally through volunteering and donations. In addition, we maintain a strategic focus on UN Sustainable Development Goal #4: Quality Education. Our intention is to spark young people's potential and support a pipeline for our ecosystem through STEM education partnerships.
Case Study: FIRST
Across the world, FIRST (For Inspiration and Recognition of Science and Technology) prepares 6-18 year old's for the future through robotics challenges that ask teams to think beyond the robot itself in solving complex problems. Arm is the global sponsor of the FIRST Tech Challenge Control Award, and the Inclusion Partner for FIRST Tech Challenge UK.
Last year, more than 500 Arm colleagues engaged with the partnership as volunteers, mentors and attendees at FIRST events. Our Team Arm FIRST Fund provided $55,000 to 22 teams in the US, Israel, Norway and France, as well as bursaries to 60 teams in the UK, lowering the barriers to participation in extra-curricular STEM activities.
Read more about why Arm is partnering with FIRST on the Arm Education Hub: "More than Robots: building the technologists of the future in collaboration with FIRST"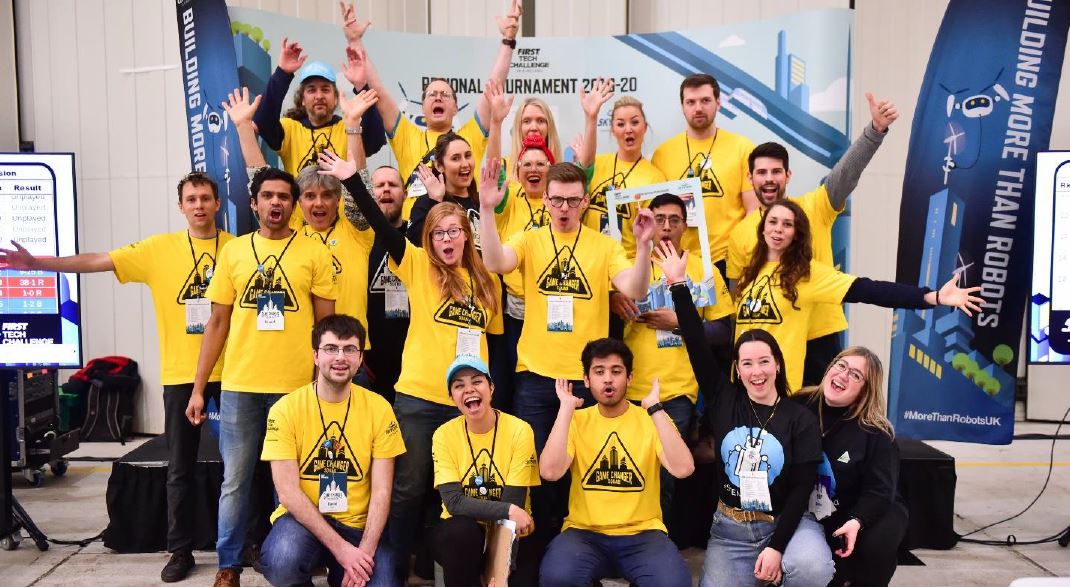 Find out more about how Team Arm contributes to Arm's Sustainability Programme and download our Global Goals Impact Report.