Internships at Arm
Most people know Arm and the scale at which our advanced core processors are changing the world. But not everyone knows our name. They do know our partners, though. Because those tiny processors are a driving force behind the biggest names in tech. Not only in Silicon Valley, but 70% of technology used by the world's population – from your smartphone to the world's fastest supercomputer.
What better place to get an internship? We put our trust in you to work on big, global projects because you'll have our world-class mentors on your side, giving you just the right combination of freedom and support. And what if you want to focus on becoming an expert in certain skills? We're with you there too – creating your own development roadmap paired with your choice workshops.
Role Overview
Search your pockets and pick up a device that most likely is flat, fits in your palm, and has a shiny glass surface. With the help of this device, you can buy bus tickets, track your work-out sessions, watch movies, play a game, or record your next social media dance video post. For some reason, the world has settled with smart, but the compute superpowers of the CPU, GPUs and AI accelerators in the device you are holding are so ludicrous that the result seems magic.


Do you want to learn more about how we in Arm design our GPUs, CPUs, AI accelerators and other world-class IP that powers smartphones, self-driving cars, smart-watches, data-centers and just-about any piece of electronics in the world, then you should consider joining the team in Trondheim.


In 2006 Arm acquired Falanx, a small Norwegian start-up developing Graphics Processing Units. The team now counts 200 employees from more than 30 different nationalities. We are based in Trondheim, the beautiful technological capitol of Norway. Here the team is combining hiking, skiing, and trips on the fjord with developing Mali, the worlds most shipped GPU in the world.


Would you like to work in a multi-site, multi-team and multi-cultural environment? Are you creative and passionate about new technologies? If so, we would love to hear from you!


The Role
We are looking for hardworking people for our intern position, that are motivated to learn new things and have a real passion for automation.
We are searching for a teammate that is self-motivated, loves being involved in finding solutions to challenges, and has great communication and interpersonal skills.
You will work within the GPU Product Engineering Team designing and developing tools to accelerate the delivery of our products. We focus on automating the boring parts of our work, so we can dedicate our time to help Arm deliver outstanding GPUs.
We collaborate with, and support, different Hardware and Software teams in Europe and Asia. In a typical day, you will be improving our infrastructure and crafting new tools to further automate our internal processes and improve engineering efficiency.


Job Requirements
In order to be considered, you will be studying Electronic Engineering, Computer Engineering, Computer Science, or other relevant subjects. Other degree types may be considered with meaningful experience.


Skills and experience that we look for
Python and/or Typescript with React knowledge
Linux knowledge is a plus
Eager to experiment and work having a good intrinsic motivation

Deatils of the internship

10 weeks paid full-time summer internship with a starting date in June 2022
Location: Norway, Trondheim 


#LI-PK2
Arm is an equal opportunity employer, committed to providing an environment of mutual respect where equal opportunities are available to all applicants and colleagues. We are a diverse organization of dedicated and innovative individuals, and don't discriminate on the basis of any characteristic.
Life at Arm
Life in the office doesn't get any better. Especially when those offices are as sleek as ours. And the people are as creative and intuitive. Combine that with our popular 'we, not I' mindset and you enjoy the kind of teamwork and togetherness rarely found elsewhere. We share so much in common, not least the same passion for progress, but we also welcome each other's diversity. Because, ultimately, we love to inspire and be inspired every day.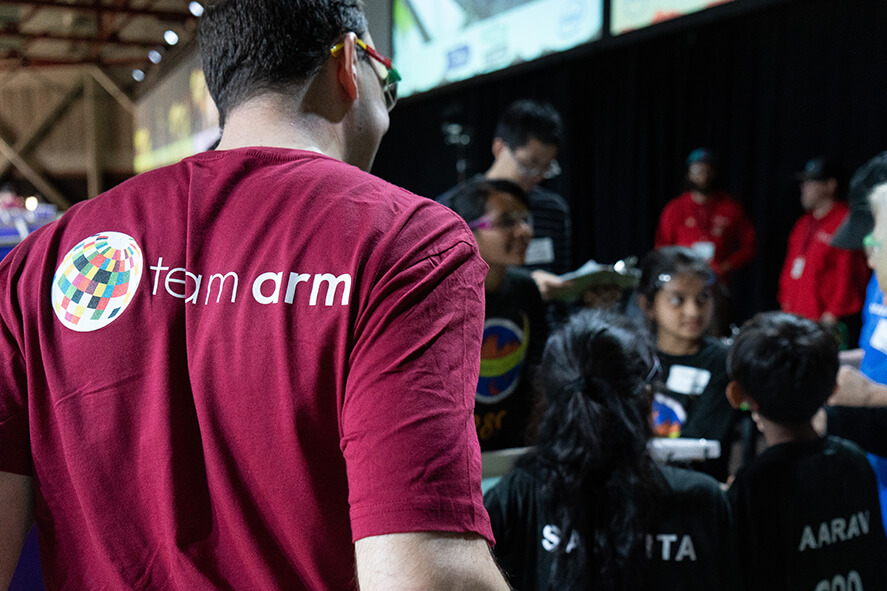 Everything Made Possible
Just how far do the possibilities of Arm's tech stretch? AI, Machine Learning, IoT… billions of people use our technology every day, spanning countless nations, industries and applications. Most people run their lives on Arm technology. So, you see: you really do know us.
Employee quotes
I'm loving my job as a Senior Software Engineer because I get to work with the latest cloud technologies like AWS and Kubernetes to try and make our engineers more efficient and making continuous delivery systems.
Sophie Carsten
Glassdoor logo
Being a Software Engineer at Arm means that you'll have the opportunity to work on ground-breaking technology that shape the world around us.
Konstantinos Monachopoulos
Glassdoor logo
The Arm technology has a massive impact on the world and you can see that from the 2000 people we were a few years ago to the 6000 we are today. That in itself leads to loads of opportunities to work on cool stuff and for your career.
Ross Keeping
Glassdoor logo
If you're a Software Engineer with generic skill sets, whether that's C, Python or whatever it might be – you'd come here to beat problems on a scale that no one else is doing.
Michael Williams
Glassdoor logo