Job header section
Graduate Software Engineer
Start Your Career at Arm
Got a love for coding? Hardware design? IT project management? We're with you. Whatever you want to do, do it at the highest level. Arm is the driving force behind 70% of technology used by the world's population – from your smartphone to VR headsets to the world's fastest supercomputer. You'll master your craft while working with the biggest names in tech.
At the same time, your training and development will be second to none. We put our trust in you to work on big, global projects because you'll have our world-class mentors on your side, giving you just the right combination of freedom and support. And you'll also have your own development roadmap which you can pair with your choice workshops to take the skills you want to expert levels.
Revolutionary Rewards
Learning and Development
We encourage our people to upskill as much as they want with a comprehensive learning and development package which includes technical development, mentoring, internal and external conferences, tech talks, and donut sessions. Whether you want to learn a new programming language, upskill your excel skills or read the latest articles on Microprocessor reporting we are with you to Spark the worlds potential.
Sabbatical
We'll always encourage you to take plenty of annual leave, so you stay fresh and inspired. But you know what really does it? When we encourage you to take an extended, paid 4 weeks' sabbatical after 4 years of service.
Progressive Leave
You're a human being, not a resource. And so it's important to us that we're there for you at significant points in your life. That's why we offer flexible progressive leave. Whether you're having kids, acting as a primary care giver or have lost a loved one, you'll be able to put your family first without worrying about your career.
Wellbeing
We create a safe space for you to look after your mental and physical health, with support ranging from medical insurance to the workplace mental health platform Unmind. Alongside a growing number of onsite gyms, yoga, cycling and running clubs. All of which comes with a flexible working policy to ensure you can live life and be your brilliant self.
Role Overview
Are you passionate about automation and programming?


We are growing our dedicated Mali GPU team in Trondheim! We are looking for graduate software engineers, with strong programming background, that are motivated to learn new things and have a real passion for automation.


We are searching for a teammate that is self-motivated, loves being involved in finding solutions to challenges, and has great communication and interpersonal skills.


Responsibilities:

You, as a Graduate Software Engineer, will work within the GPU Product Engineering Team designing and developing tools to accelerate the delivery of our products. We focus on automating the boring parts of our work, so we can dedicate our time to help Arm deliver outstanding GPUs.


We collaborate with, and support, different Hardware and Software teams in Europe and Asia. In a typical day, you will be improving our infrastructure and crafting new tools to further automate our internal processes and improve engineering efficiency.


Required Skills and Experience:
Bachelors, Masters or PhD (computer science or electronics engineering) with good academic record.
Good understanding of Python and Bash.
Proficiency in problem solving and debugging skills.
Understanding of common software design patterns, algorithms and data-structures.
Willingness and ability to contribute to process improvement initiatives.
"Nice To Have" Skills and Experience:
Experience with git and Gerrit.
Knowledge of React and TypeScript.
Experience with Linux host environments.
Experience in testing processes, methodologies and techniques (software automation, continuos integration, etc.).
Experience with embedded software environments, such as cross-compilation, or remote target debugging for Android or embedded Linux.
Willingness to occasionally travel to Arm's location in Cambridge and worldwide.


#LI-PK2
Arm is an equal opportunity employer, committed to providing an environment of mutual respect where equal opportunities are available to all applicants and colleagues. We are a diverse organization of dedicated and innovative individuals, and don't discriminate on the basis of any characteristic.
Life at Arm
There's an open and casual atmosphere here that's so characteristic of Arm. We build spaces for continuous learning and creative expression. No matter the level of person you're approaching, they're always ready for a down-to-earth conversation. And it's easy to make friends with such a diverse network of graduates, interns, part-time undergraduates and apprentices all sticking together. Because diversity is essential to how we innovate – one reason why we're promoting more women into leadership positions.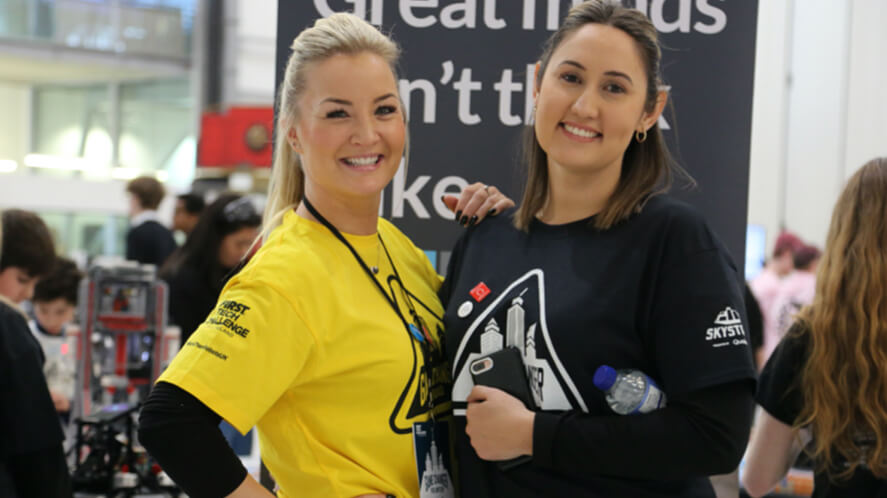 Everything Made Possible
Just how far do the possibilities of Arm's tech stretch? AI, Machine Learning, IoT… billions of people use our technology every day, spanning countless nations, industries, and applications. So much so, there's virtually never a time or place we're not with you.
Employee quotes
I was really surprised by how international the environment is. I knew Arm was an international company, but I didn't expect to meet people from all over the world while working in the Cambridge office.
Caroline Galliez
Glassdoor logo
It's great to know that the code I write makes a real difference in the world. Bugs I find could potentially prevent crucial vulnerabilities in Arm's designs later down the line.
Katie Worton
Glassdoor logo
I'm proud to work for Arm, whose designs are powering disruptive technologies like Artificial Intelligence and Internet of Things.
Mai Pham
Glassdoor logo
As a graduate, I enjoyed working on interesting projects and being a valuable member of every team I rotated through.
Chris Loper
Glassdoor logo
You get to work on advanced concepts and ideas that will become the foundation of future technology.
Shubhang Prasanna
Glassdoor logo