Job header section
Intern – System Architecture
Internships at Arm
Most people know Arm and the scale at which our advanced core processors are changing the world. But not everyone knows our name. They do know our partners, though. Because those tiny processors are a driving force behind the biggest names in tech. Not only in Silicon Valley, but 70% of technology used by the world's population – from your smartphone to the world's fastest supercomputer.
What better place to get an internship? We put our trust in you to work on big, global projects because you'll have our world-class mentors on your side, giving you just the right combination of freedom and support. And what if you want to focus on becoming an expert in certain skills? We're with you there too – creating your own development roadmap paired with your choice workshops.
Role Overview
Job Description
About the role
As the industry's leading supplier of microprocessor technology, Arm provides efficient, low-power chip technology making electronic innovations come to life. Our employees impact a rich ecosystem by developing CPUs, graphics processors, sophisticated system IP, supporting software development tools, and physical libraries. These contributions have enabled more than one thousand Arm partners to ship over 100 billion groundbreaking Arm-powered processors. We are looking for highly hard-working interns to join Arm Architecture and Technology Group (ATG). This group is at the very heart of Arm and its ecosystem. The group crafts the technology of tomorrow by defining the architecture of Arm based systems.
In this role as an intern, you will be able to work closely with our dedicated and experienced architects and engineers in the Arm SystemReady program. You will help develop the ecosystem that makes software work on Arm-based devices across the market, from datacenter servers to embedded IoT devices. You will gain knowledge and address challenges and have opportunities to work on all aspects of system architecture, including definitions, compliance testing and certifications.
The location will either be in our San Jose, CA or Austin, TX office.
At Arm, we empower our dedicated individuals to work together as a team to push the boundaries of what is possible!
Requirements
Currently enrolled in a bachelor's or master's program, on track to earn a degree in computer or electrical engineering or computer science, or a related field.
Essential skills include
A successful candidate must have:
Programming languages: C, Rust, python or Perl
Familiar with Linux
Knowledgeable about computer architecture
Experience with Git version control and code-sharing websites like GitHub/GitLab.
Strong problem solving, troubleshooting, & analysis skills.
Excellent interpersonal and communication skills
Work in a team
Desirable skills and experience
In addition, the following skills are helpful:
Familiar with Coreboot, LinuxBoot and UEFI ABI
Operating system design
What are the desired behaviors for this role?
We are proud to have a set of behaviors that reflect our creative culture and guide our decisions, defining how we work together to defy ordinary and shape the extraordinary. These behaviors are assessed during the recruitment process:
Delivery of results – You demonstrate a can-do attitude and you commitment to overcome obstacles, acting with a sense of urgency because you're passionate about what you do.
Partner/customer focus – Your tendency to put your partners and customers first in all that you do by understanding their needs and striving to achieve the best outcome for both.
Creativity/innovation – Possessing curiosity and a passion for driving continuous improvement through spotting opportunities and seeking the views of others.
Teamwork/communication – Your ability to forge lasting relationships which are built upon mutual trust, open communication and sharing of information and success.
Personal impact/influence – You listen to different ideas, evaluate, persuade and carefully craft your work to deliver truly impactful results.
Team/personal development – You take time to drive your own development, while also supporting team members and partners to do the same.
We are an equal opportunity employer and value diversity at our company. We do not discriminate on the basis of race, religion, color, national origin, sex, gender, gender expression, sexual orientation, age, marital status, veteran status, or disability status. We will ensure that individuals with disabilities are provided reasonable accommodation to participate in the job application or interview process, to perform essential job functions, and to receive other benefits and privileges of employment. Please contact us to request accommodation.
Arm is an equal opportunity employer, committed to providing an environment of mutual respect where equal opportunities are available to all applicants and colleagues. We are a diverse organization of dedicated and innovative individuals, and don't discriminate on the basis of any characteristic.
Life at Arm
There's an open and casual atmosphere here that's so characteristic of Arm. We build spaces for continuous learning and creative expression. No matter the level of person you're approaching, they're always ready for a down-to-earth conversation. And it's easy to make friends with such a diverse network of graduates, interns and apprentices all sticking together. Because diversity is essential to how we innovate – one reason why we're promoting more women into leadership positions.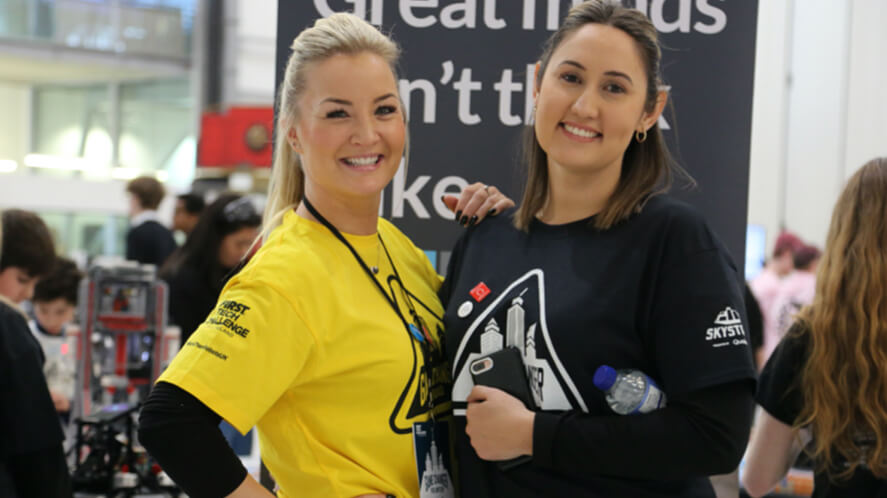 Everything Made Possible
Just how far do the possibilities of Arm's tech stretch? AI, Machine Learning, IoT… billions of people use our technology every day, spanning countless nations, industries and applications. So much so, there's virtually never a time or place we're not with you.
Employee quotes
I never understood art, but I imagine the amazement people get from a masterpiece is similar to what I felt when first reading through the code of a real arm processor.
Michael Gehring
Glassdoor logo
The thing I like the most about working at Arm is the work-life balance. It is the exact amount of balance there should be. I can relax and work efficiently.
Pallav Mathur
Glassdoor logo
The work culture at Arm is amazing. I've been an intern for the past 3 months and ever person I've met has treated me as if I was a permanent employee.
Rohit Nair
Glassdoor logo
Arm is one of the most amazing tech companies. The training given here by my team has opened up my eyes to so many ways I could give back and benefit from this industry.
Ritu Suresh
Glassdoor logo