Job header section
Performance Analysis Architect - System Modelling
Start Your Career at Arm
Got a love for coding? Hardware design? IT project management? We're with you. Whatever you want to do, do it at the highest level. Arm is the driving force behind 70% of technology used by the world's population – from your smartphone to VR headsets to the world's fastest supercomputer. You'll master your craft while working with the biggest names in tech.
At the same time, your training and development will be second to none. We put our trust in you to work on big, global projects because you'll have our world-class mentors on your side, giving you just the right combination of freedom and support. And you'll also have your own development roadmap which you can pair with your choice workshops to take the skills you want to expert levels.
Revolutionary Rewards
Learning and Development
We encourage our people to upskill as much as they want with a comprehensive learning and development package which includes technical development, mentoring, internal and external conferences, tech talks, and donut sessions. Whether you want to learn a new programming language, upskill your excel skills or read the latest articles on Microprocessor reporting we are with you to Spark the worlds potential.
Sabbatical
We'll always encourage you to take plenty of annual leave, so you stay fresh and inspired. But you know what really does it? When we encourage you to take an extended, paid 4 weeks' sabbatical after 4 years of service.
Progressive Leave
You're a human being, not a resource. And so it's important to us that we're there for you at significant points in your life. That's why we offer flexible progressive leave. Whether you're having kids, acting as a primary care giver or have lost a loved one, you'll be able to put your family first without worrying about your career.
Wellbeing
We create a safe space for you to look after your mental and physical health, with support ranging from medical insurance to the workplace mental health platform Unmind. Alongside a growing number of onsite gyms, yoga, cycling and running clubs. All of which comes with a flexible working policy to ensure you can live life and be your brilliant self.
Role Overview
Modern chip designs incorporate a wide range of Arm components to construct a full system, each part having an impact on the overall system performance. Whether it is a car engine monitor, a VR headset or a network server, it is critical that all Arm components perform well when combined into systems. The Central Technologies Group (CTG) at Arm drives the development of IP across the company. Even before a new product is conceived, system models are constructed to examine the advantages of potential new architectural features. As system modelling engineers, we define and examine new designs within a full system context prior to commitment to an RTL product. Identifying issues early is key to deliver world-class IP used in billions of products.

Job Overview

You will work with IP and SoC architects who wish to examine future ideas, with design teams aiding them to identify performance issues and customers to capture target system specifications to ensure our designs will work well within them.

Do you have a deep understanding of modern system architecture and excellent programming skills? Then this job is your opportunity to achieve the biggest possible impact in the field! You will join a team tasked with guiding the direction our future technology and that of hundreds of Arm's partners.

Responsibilities
Engaging with design architects on future systems within Arm

Constructing early evaluation models for the next generation of products

Collaborating on building and using detailed models with teams across Arm

Building and analysing system level simulations using a range of models

Supporting use of models and systems by performance analysis teams

Building infrastructure for use by performance analysis engineers to enable better inspection

Analysis of model quality, identifying issues and improving the correlation models against RTL

Helping to define future direction of system performance modelling across Arm
Required Skills And Experience
Strong C/C++ programming and debugging skills

Strong computer architecture knowledge

Experience in performance or functional modelling
"Nice To Have" Skills And Experience
Knowledge of on-chip bus protocols such as AMBA, coherency flows, interconnects, memory subsystems

Experience in evaluating/benchmarking system level performance using performance monitors

Exposure to performance analysis and tuning in pre- and post-silicon environments

SystemC/TLM experience
#LI-SM1
Arm is an equal opportunity employer, committed to providing an environment of mutual respect where equal opportunities are available to all applicants and colleagues. We are a diverse organization of dedicated and innovative individuals, and don't discriminate on the basis of any characteristic.
Life at Arm
There's an open and casual atmosphere here that's so characteristic of Arm. We build spaces for continuous learning and creative expression. No matter the level of person you're approaching, they're always ready for a down-to-earth conversation. And it's easy to make friends with such a diverse network of graduates, interns, part-time undergraduates and apprentices all sticking together. Because diversity is essential to how we innovate – one reason why we're promoting more women into leadership positions.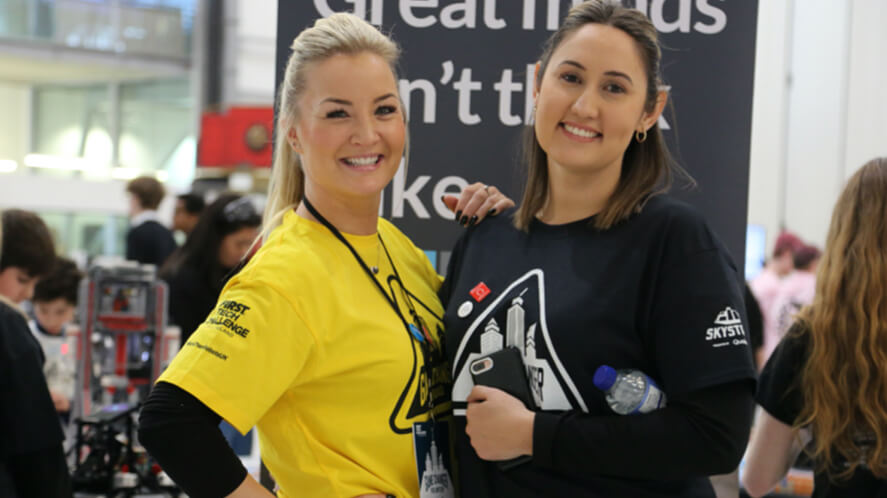 Everything Made Possible
Just how far do the possibilities of Arm's tech stretch? AI, Machine Learning, IoT… billions of people use our technology every day, spanning countless nations, industries, and applications. So much so, there's virtually never a time or place we're not with you.
Employee quotes
I was really surprised by how international the environment is. I knew Arm was an international company, but I didn't expect to meet people from all over the world while working in the Cambridge office.
Caroline Galliez
Glassdoor logo
It's great to know that the code I write makes a real difference in the world. Bugs I find could potentially prevent crucial vulnerabilities in Arm's designs later down the line.
Katie Worton
Glassdoor logo
I'm proud to work for Arm, whose designs are powering disruptive technologies like Artificial Intelligence and Internet of Things.
Mai Pham
Glassdoor logo
As a graduate, I enjoyed working on interesting projects and being a valuable member of every team I rotated through.
Chris Loper
Glassdoor logo
You get to work on advanced concepts and ideas that will become the foundation of future technology.
Shubhang Prasanna
Glassdoor logo