Internships at Arm
Most people know Arm and the scale at which our advanced core processors are changing the world. But not everyone knows our name. They do know our partners, though. Because those tiny processors are a driving force behind the biggest names in tech. Not only in Silicon Valley, but 70% of technology used by the world's population – from your smartphone to the world's fastest supercomputer.
What better place to get an internship? We put our trust in you to work on big, global projects because you'll have our world-class mentors on your side, giving you just the right combination of freedom and support. And what if you want to focus on becoming an expert in certain skills? We're with you there too – creating your own development roadmap paired with your choice workshops.
Role Overview
Arm makes a significant investment in our partners success. This investment even extends to building Infrastructure Solutions to showcase our partners SOCs and accelerate their deployment in Datacenters, the Cloud, and at the Edge for Telecommunications, Performance Computing, and Hyperscale Compute related applications. Arm's market share in these markets is expanding rapidly and shows potential for extensive growth. These Solutions showcase the advantages that our partners bring to end customers through the combination of Arm's IP and their own differentiating technology.


The Infrastructure Solutions Engineering Intern will work alongside experienced Solutions Engineers to develop and deploy integrated SOC and software-based solutions for the infrastructure market space.

The role is technical in nature and based out of Arm's Austin, TX office.


Responsibilities:

As an intern, you will work alongside experienced engineers as part of a development team at Arm's office in Austin, TX. Within the team, you will have a mentor and work on tasks that feed into supporting existing projects as well as exploring and prototyping ideas for the future. You will also receive mentorship and support from other team members and have the opportunity to work across all aspects of the solutions life cycle.


Tasks vary by team need and are continuously updated to reflect priorities, interns typically work on investigating the feasibility of ideas, extending specific features, comparative analysis of multiple potential solutions and analyzing root causes of reported behaviors. Many tasks require working with established platforms (bare metal and cloud), but some are pre-production and simulated hardware environments where features are being developed and tested before the physical devices have been built.


Most of the positions will give you the opportunity to work with code from multiple open source projects.


Required Skills and Experience:
A real passion for server-based computing that goes beyond your studies
A creative and structured approach to problem-solving
Knowledge of common open source system and web application programming languages and CI/CD tooling, e.g. C/C++, Python, Go-lang, Javascript, Travis CI, Gitlab, Github, etc.
Experience with the Linux operating system
Comfortable communicating within a small team
A desire for learning and self-improvement
"Nice To Have" Skills and Experience:

We cover a wide range of solutions. Depending on the area you choose to pursue, an interest in any of the following would support your application:
Cloud Native Applications
Machine Learning
Artificial Intelligence
Cloud Based Gaming
Distributed Storage
5G Communications
Edge Computing
Enterprise Networking
Video Transcoding
Experience with open source software project development and community interaction, specifically targeted to scale-out workloads and applications, is highly desirable as well.


In Return:

At Arm, we are guided by our core beliefs that reflect our rare culture and guide our decisions, defining how we work together to defy ordinary and shape extraordinary:


We not I
Take daily responsibility to make the Global Arm community thrive.
No individual is responsible for the right answer. Brilliance is collective.
Information is crucial, share it.
Realize that we win when we collaborate — and that everyone misses out when we don't.
Passion for progress
Our differences are our strength. Widen and mix up your network of connections.
Difficult things can take unexpected directions. Stick with it.
Make feedback positive and expansive, not negative and narrow.
The essence of progress is that it can't stop. Grow with it and lead your own progress.
Be your brilliant self
Be quirky not egocentric.
Recognize the power in saying 'I don't know'.
Make trust our default position.
Hold strong opinions lightly.


Arm is an equal opportunity employer, committed to providing an environment of mutual respect where equal opportunities are available to all applicants and colleagues. We are a diverse organization of dedicated and innovative individuals, and don't discriminate on the basis of any characteristic.
Life at Arm
There's an open and casual atmosphere here that's so characteristic of Arm. We build spaces for continuous learning and creative expression. No matter the level of person you're approaching, they're always ready for a down-to-earth conversation. And it's easy to make friends with such a diverse network of graduates, interns and apprentices all sticking together. Because diversity is essential to how we innovate – one reason why we're promoting more women into leadership positions.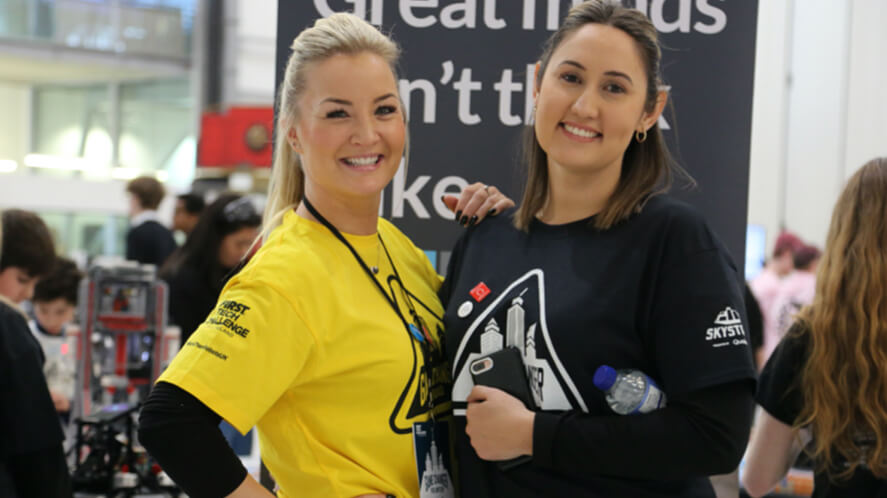 Everything Made Possible
Just how far do the possibilities of Arm's tech stretch? AI, Machine Learning, IoT… billions of people use our technology every day, spanning countless nations, industries and applications. So much so, there's virtually never a time or place we're not with you.
Employee quotes
I never understood art, but I imagine the amazement people get from a masterpiece is similar to what I felt when first reading through the code of a real arm processor.
Michael Gehring
Glassdoor logo
The thing I like the most about working at Arm is the work-life balance. It is the exact amount of balance there should be. I can relax and work efficiently.
Pallav Mathur
Glassdoor logo
The work culture at Arm is amazing. I've been an intern for the past 3 months and ever person I've met has treated me as if I was a permanent employee.
Rohit Nair
Glassdoor logo
Arm is one of the most amazing tech companies. The training given here by my team has opened up my eyes to so many ways I could give back and benefit from this industry.
Ritu Suresh
Glassdoor logo