Job header section
Graduate to Senior Applications Engineer
Start Your Career at Arm
Got a love for coding? Hardware design? IT project management? We're with you. Whatever you want to do, do it at the highest level. Arm is the driving force behind 70% of technology used by the world's population – from your smartphone to VR headsets to the world's fastest supercomputer. You'll master your craft while working with the biggest names in tech.
At the same time, your training and development will be second to none. We put our trust in you to work on big, global projects because you'll have our world-class mentors on your side, giving you just the right combination of freedom and support. And you'll also have your own development roadmap which you can pair with your choice workshops to take the skills you want to expert levels.
Revolutionary Rewards
Learning and Development
We encourage our people to upskill as much as they want with a comprehensive learning and development package which includes technical development, mentoring, internal and external conferences, tech talks, and donut sessions. Whether you want to learn a new programming language, upskill your excel skills or read the latest articles on Microprocessor reporting we are with you to Spark the worlds potential.
Sabbatical
We'll always encourage you to take plenty of annual leave, so you stay fresh and inspired. But you know what really does it? When we encourage you to take an extended, paid 4 weeks' sabbatical after 4 years of service.
Progressive Leave
You're a human being, not a resource. And so it's important to us that we're there for you at significant points in your life. That's why we offer flexible progressive leave. Whether you're having kids, acting as a primary care giver or have lost a loved one, you'll be able to put your family first without worrying about your career.
Wellbeing
We create a safe space for you to look after your mental and physical health, with support ranging from medical insurance to the workplace mental health platform Unmind. Alongside a growing number of onsite gyms, yoga, cycling and running clubs. All of which comes with a flexible working policy to ensure you can live life and be your brilliant self.
Role Overview
Arm is looking for engineers with different levels of experience to join our hardware applications engineering team based in Austin, TX (USA). Being part of the Partner Enablement division, Applications Engineers provide the technical support and training to customers worldwide, helping them to build the best possible System-on-Chip based on Arm CPUs and System IP.
About the job role
You will be providing Arm's partners with technical guidance on IP integration, configuration and performance aspects, investigating issues, identifying solutions using RTL simulations and effectively communicating your findings. Every day you'll be faced with a different set of technical challenges on a variety of different products.
In this role, you will also have the opportunity to visit customer sites around the world to deliver technical training courses to their engineering teams, whilst also providing reviews and advice on their system designs.
Key Technical Skills & Expertise
BSc, MSc or PhD degree qualification in Electronics/Computer Engineering or equivalent
Ability to read and understand HDLs such as Verilog, SystemVerilog or VHDL
Understanding of SoC design principles and CPU architectures
Experience in using RTL simulation tools for debugging purposes
Ability to learn and communicate IP product features and their interaction with the rest of the SoC
Desirable Skills & Expertise (depending on level of experience)
Knowledge of STA and SoC implementation principles
Proven SoC-level design and/or verification experience
Knowledge of one or more on-chip communication protocols (e.g. AMBA)
Knowledge of the Arm Architecture
Experience with delivering technical training
Key Responsibilities
Provide fast and accurate answers to customer questions about Arm CPU & System IP
Create and deliver technical training material, both onsite and remotely
Perform onsite customer SoC design reviews using Arm IP and provide functionality and optimisation recommendations
Work with Arm IP design and product management teams to improve partners experience and influence IP feature development
Test IP and provide feedback to design teams prior to release to customers
Create and modify web-based knowledge base articles and application notes
Develop tools and techniques to aid Application Engineers find solutions more efficiently
We are an Equal Opportunity Employer and do not discriminate against any employee or applicant for employment because of race, color, sex, age, national origin, religion, sexual orientation, gender identity, status as a veteran, and basis of disability or any other federal, state or local protected class.
At Arm, we are proud to have core beliefs that reflect our open culture and guide our decisions. Our beliefs define how we work together, and how we evaluate you. Here is a preview:
We, Not I: Take daily responsibility to make the Global Arm community thrive. Realize that we win when we collaborate — and that everyone misses out when we don't.
Passion for Progress: Difficult things can take unexpected directions; stick with it. The essence of progress is that it can't stop; grow with it and lead your own progress.
Be Your Brilliant Self: Be quirky not egocentric. Make trust our default position.
We will ensure that individuals with disabilities are provided reasonable accommodation to participate in the job application or interview process, to perform essential job functions, and to receive other benefits and privileges of employment. Please contact us to request accommodation.
#LI-SA1
Arm is an equal opportunity employer, committed to providing an environment of mutual respect where equal opportunities are available to all applicants and colleagues. We are a diverse organization of dedicated and innovative individuals, and don't discriminate on the basis of any characteristic.
Life at Arm
There's an open and casual atmosphere here that's so characteristic of Arm. We build spaces for continuous learning and creative expression. No matter the level of person you're approaching, they're always ready for a down-to-earth conversation. And it's easy to make friends with such a diverse network of graduates, interns, part-time undergraduates and apprentices all sticking together. Because diversity is essential to how we innovate – one reason why we're promoting more women into leadership positions.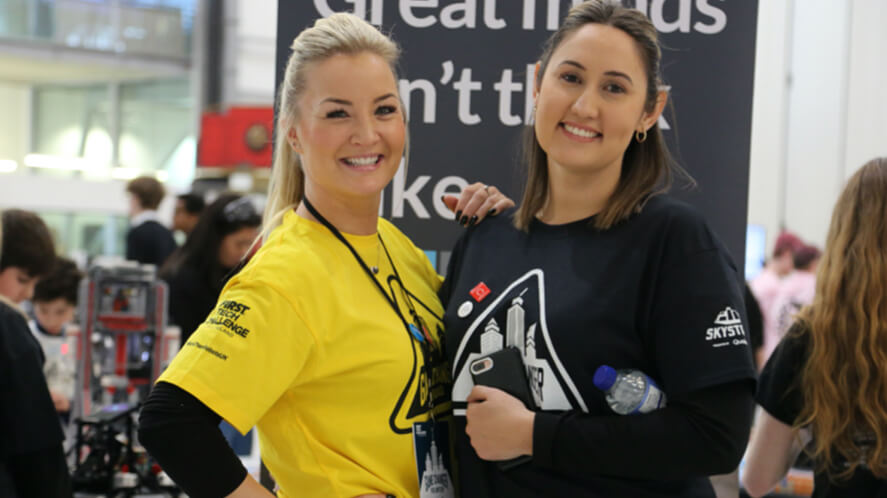 Everything Made Possible
Just how far do the possibilities of Arm's tech stretch? AI, Machine Learning, IoT… billions of people use our technology every day, spanning countless nations, industries, and applications. So much so, there's virtually never a time or place we're not with you.
Employee quotes
I was really surprised by how international the environment is. I knew Arm was an international company, but I didn't expect to meet people from all over the world while working in the Cambridge office.
Caroline Galliez
Glassdoor logo
It's great to know that the code I write makes a real difference in the world. Bugs I find could potentially prevent crucial vulnerabilities in Arm's designs later down the line.
Katie Worton
Glassdoor logo
I'm proud to work for Arm, whose designs are powering disruptive technologies like Artificial Intelligence and Internet of Things.
Mai Pham
Glassdoor logo
As a graduate, I enjoyed working on interesting projects and being a valuable member of every team I rotated through.
Chris Loper
Glassdoor logo
You get to work on advanced concepts and ideas that will become the foundation of future technology.
Shubhang Prasanna
Glassdoor logo