Arm India - Bangalore & Noida
One country, two amazing offices - from Asias; largest tech hub to the nation's historical capital - this is Arm India.
Sometimes known as the Silicon Valley of India, Bangalore is one of the most important IT hubs in Asia – so our two Bangalore offices are instrumental in a huge range of Arm projects. We also have another smaller location in Noida, situated in the outskirts of Delhi.
Location/ immediate surroundings
Bangalore is a huge city of more than 8 million people, located near the southern tip of India, about halfway between the two coasts. The main office is located in Bagmane, a mixed industrial, commercial and residential area just outside the city's ring road. We also have a smaller location about 1km away.
The main office is spread over two and a half floors of a modern high-rise building, with lots of glass and views out across the rest of the tech park, as well as the suburbs and city centre of Bangalore. Big companies like Ericsson, Dell and Visa are all located nearby, as well as many smaller technology businesses and start-ups.
Our Delhi location is in Noida, which falls within the NCR (National Capital Region of Delhi). It's on the Logix Cyber Park, a dedicated science park which is well connected to the city centre by Delhi Metro. There are four towers here: our office is high up in Tower C and has good views over the city.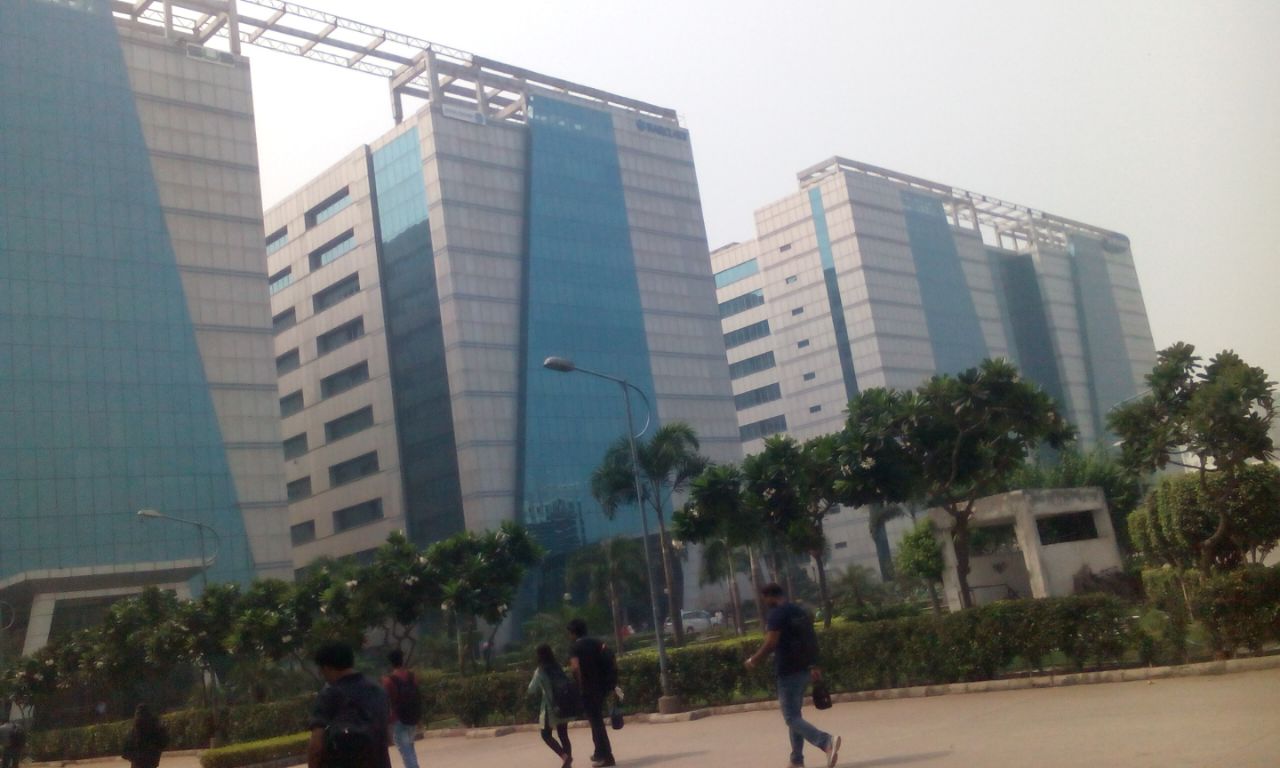 Work focus
The Bangalore office is split into two main divisions, with about 400 people working in physical IP, and another 450 involved in CPU, software, systems architecture and other areas. The office grew out of Arm's acquisition of Artisan Components in 2004 and has expanded from an original team of about 40 to the present team of between 800 and 1000 people. Other offices we work with frequently are Cambridge, Austin, Sofia, Sheffield and Manchester.
The Noida office was set up in 2015, with specialisms in PIEG, IDIN and EWWG. ​ We have around 100 people based here, who have skills in these specialist areas.
"One of the things about India is the sheer
amount
of festivities we have – we could celebrate a different festival every day if we wanted! All Indians love to dance and music, so if you like a party, this is definitely a good place to be!"
Lunch and leisure time
The Bangalore office has its own canteen serving mainly South Indian food. The tech park has its own food court, serving a wide choice of world cuisine, as well as Indian specialities. There are also multiple malls nearby where people can go to get food if they wish. We also have a gym, foosball tables and table tennis tables, and Team Arm arranges regular outside events.
Outside of work, we usually have a team outing on Friday where we go out and grab lunch together, as well as social activities during the month. One of the things about India is the sheer amount of festivities we have – we could celebrate a different festival every day if we wanted! All Indians love to dance and music, so if you like a party, this is definitely a good place to be!
In Noida, the Logix Cyber Park has its own shared food court with numerous food outlets and juice counters – not to mention many restaurants and street food vendors nearby. ​
Office culture
The majority of our teams in both offices are Indian, but people come from a huge number of different areas, all with different cultures, traditions, dialects and customs – although everyone speaks English, so that's our official office language. Bangalore is a huge talent hub for the tech industry, so the city attracts the best and brightest graduates who are looking to start their careers in IT, as well as specialist coders, engineers and developers with many years of experience. We have more than 800 workstations here, as well as a networking room, breakout areas and a dedicated testing lab.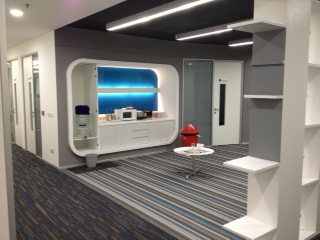 As a smaller specialist office, Noida is quite tight-knit, and everyone knows each other very well – this part of Delhi is known for specific IT skills, and people tend to work closely together in these areas.
Local tips
Bangalore has many nicknames – it's sometimes called India's 'Garden City' because of the number of parks and green spaces we have. More recently, it's become known as 'Pub City' – there are so many new pubs, bars and microbreweries starting up, it's almost impossible to keep track. The city also has a rich cultural and historical heritage, with many beautiful temples and palaces to visit. It's only a couple of hours' drive to nearby mountains and beaches, so there's lots of opportunity for outdoor activities too. One of the nicest things about Bangalore is the climate – it never gets as hot here as it does in other parts of India, and the monsoon is quite gentle too.
Delhi is well-known for its street food culture, so Noida is a fantastic place to try out all the flavours, tastes and spices of India – there are literally thousands of street vendors and restaurants to choose from! The climate here isn't quite as favourable as Bangalore – it can reach 45˚C in summer, and just 2-4˚C in winter!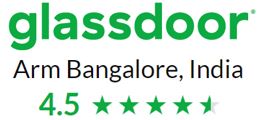 Arm India, Bangalore

Bagmane World technology Center- SEZ, Citrine Block 5th and 6th Floor, Marathahalli Outer Ring Road, Doddanakundi Village, Mahadevapura, Bangalore -560048, Karnataka, India

Arm India, Noida

8th Floor , Tower C, Logix Cyber Park, C28 & 29 , Sector 62, Noida - 201309, Uttar Pradesh, India