We do things differently at Arm. Our undergraduate work placements are no exception.
We offer a two-year program to anyone from their second year of study. This program combines full-time internships with part-time networking, learning and working during term time. It doesn't matter whether you are aiming for a bachelor's, master's, or PhD, the opportunities are limitless on Arm.
About the program
We're always learning. And while we're big believers in education, we also know how vital it is to get experience out in the real world.
That's why we started our program for Part-Time Undergraduates (PTUGs). It's a unique scheme we've developed to bridge the gap between the worlds of education and work and has been designed for students in their second and penultimate years of university. We also welcome students who are looking for an industrial placement.
It's our take on an internship – but with a difference. Our PTUGs aren't just with us on a temporary basis. Our relationship continues right through your university experience, and hopefully once you graduate too. All our PTUGs have excellent opportunities for long-term learning and career progression.
"The experience has been exciting, challenging, and enriching. There is so much interesting work happening that you can be part of, and there are always experts available to help you learn." Jakub Sujak, Part-Time Undergraduate
Summer program
Every summer, we welcome PTUGs in several of our UK locations to work on a range of projects. In addition, you will be able to build your network of like-minded individuals by being part of the summer program global community.
If this sounds interesting, here are some of the other activities you can get involved in:
Meet our engineers and leaders to understand what different departments at Arm do, what technologies they develop. What is our culture, and how we have space for very different people work together at Arm?

Meet other students who are working here, learn about their projects, and have fun. Join sessions with our experienced engineers and leaders.

Take some time to think about your likes and dislikes, strengths, and development areas. Learn how we develop ourselves at Arm.

Support your transition from academia to workplace.
Term-time
During term-time, you'll continue to work for us for eight paid hours a month. These hours can be spent on contributing to projects, continuing your learning & development journey, wellness, corporate responsibility, environmental technology, or volunteering. Also, you get to stay in touch with your team and see how the work you have done during summer contributes to projects being deployed and delivered.
You are also our ambassadors – we want you to share your positive experience and make a difference. As part of your PTUG responsibilities, we encourage you to connect with people of all ages / or in all walks of life and get them excited about careers in STEM.
Some examples of events our PTUGs have ran are:
Showcasing what it is like to develop something by using micro:bits with school students

Mentor school students who are looking to enter into career in STEM

Join us at career fairs to talk about careers at Arm
And don't worry, you'll get all the support you need to run one of these events - and - if you have an idea we have not thought of – we are all ears! We want you to redefine the future of Arm, so no idea is a silly idea!
"Everyone at Arm always goes one step beyond, trying to find multiple solutions to a problem. It's fast-paced, flexible, stimulating, and exciting – and the passion of everyone here is a constant reminder that I'm working at Arm!" Joana Cruz, Part-Time Undergraduate
Why Join Arm?
We're one of the world's leading tech companies, with more than 40 locations in 19 countries, and our technology spans everything from the world's no. 1 supercomputer to the micro:bits used in thousands of schools worldwide.
But, unlike many technology companies, we're not big on hierarchy – so if you have a new concept, a project to pitch or a different approach to a problem, we want to hear about it. We nurture an entrepreneurial mindset at every level, welcoming all perspectives to identify opportunities and solve problems. After all, here at Arm, ideas are our DNA.
As well as our expansive digital-first approach, you can expect a truly rewarding experience. Plus a whole range of great Arm benefits – including 25 days holiday, comprehensive health care and a competitive salary.
Where You Will Be Working
Our PTUGs work in many areas, including software and hardware engineering, technology authoring and project management.
Usually, you'll be attached to one of our UK locations, depending on the specialism you're interested in. Please get in touch to discover more about the exciting opportunities we currently have.
"Unlike an intern, the great thing about being a Part-Time Undergraduate at Arm is that you're seen as a full-time employee. It's an amazing way of getting experience in the industry while still attending university." Joana Cruz, Part-Time Undergraduate
What Makes Arm's Part-Time Undergraduate Program Different?
The main difference is that this is an ongoing, rather than a temporary relationship: you'll be part of Arm right through half of your university career.
The PTUG program also offers huge opportunities for learning and professional development. It's a chance to begin a long-term relationship with us, gain industry experience and lay the foundations for your future career.
Every year, we have new PTUGs join us, so there are lots of opportunities to meet new people and build your network, learn about different areas of the business and collaborate with other people from all around the world.
All PTUGs receive a salary. We actively encourage volunteering and giving back to the community, too.
For Arm, the program is an opportunity for us to meet brilliant people at an early stage in their career, and to give you a taste of what it's like to work for a world-class technology company. Our previous PTUGs have put their name on worldwide patents and presented their work at global conferences.
And once you've graduated, we hope you'll consider joining us in a full-time role, perhaps as a member of our Graduate program.
Wellness and Wellbeing
Making sure you're staying happy and healthy is a big focus of the program.
We host regular learning events and group projects for all our Part-Time Undergraduates, along with a range of wellness and wellbeing initiatives to help support your learning.
Our Part-Time Undergraduate program manager will keep track of your progress and is always there to give support, feedback and guidance at any time.
Sustainability
We believe in the power of technology to build a better world for everyone. We want to drive positive change for people and planet, unlocking sustainable growth and enabling progress on the United Nations' Global Goals.
But this cannot happen at the expense of the environment. By driving down energy consumption, we can reduce carbon emissions while maximizing impact, wherever compute happens.
Who We're Looking For
We're looking for proactive people with enquiring minds; individuals who can think about problems differently, work well in a team, who thrive in fast-paced environments, and above all, who can demonstrate a passion for progress.
We'd also love to hear a little about what got you inspired to explore a technology career, your thoughts on where the industry's headed, and why you'd like to be a part of it.
"I believe we are building the future here, and it can feel surreal at times to be a part of this incredible journey!" Jakub Sujak, Part-Time Undergraduate
Career Progress
After the program, Arm offers a wealth of opportunities. Whether you want to become a software engineer or a systems designer, there's no limit on where you can go if you have the passion and the drive.
The PTUG Program has been designed as a gateway from education to employment. Many students who have worked with us while at university have gone on to join our Graduate program, or explored other employment opportunities within Arm or the wider tech industry.
How to Apply
You can explore the available Part-Time Undergraduate opportunities here.
If none are currently listed, please join our Talent Community for news of future opportunities.
Your future on Arm starts here.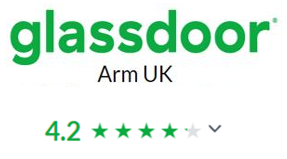 Arm Cambridge Office

110 Fulbourn road, Cambridge CB1 9NJ

Arm Sheffield Office

City Gate, 8 St Mary's Gate, Broomhall, Sheffield S1 4LW

Arm Manchester Office

11 Portland St, Manchester M1 3HU