The journey of selecting the right school
It's a journey that seems to have taken an eternity: many different forms to fill in, schools tours undertaken and getting insight from those in the know… But we finally made the hard decision. I started off knowing very little about the serious thought needed in making such a huge decision, but along with my better half (who has been an absolute fount of knowledge) we've been able to get to the result that we believe is best for our child.
So, which one did we go for? I'll get to that in due course. I am not an expert, but I am a dedicated father who's been through the process, so here I'm sharing what I've learned about the options and what needs to be considered when making this decision. (I'm based in the UK, so I'll be talking about options within that system, but many of the points for consideration will be universal).
Your child's individual needs should always be the starting point for identifying which type of school they should attend. Where will they be happy, secure, and able to reach their full potential?
When it comes to your child's starting school, it's normally just a case of applying for your top three choices and playing the waiting game. Generally, most people will get their first choice, usually within your catchment area. But when you have a child with additional needs, the worry and stress starts way before the cut-off date for applications.
Our son is four years old, Autistic and Non-Speaking. From as early as the age of two, we knew he would require extra support within a school setting.
There are a few options you have, so let me first walk through the types of school on offer to you:
Mainstream schools
Local, maintained primary and secondary schools or church-aided schools, including academies and free schools. All children have a right to be educated in a mainstream school.
Special units and facilities
Some mainstream schools have special units that cater for children with different needs, such as autism or visual impairments. Such units offer children the opportunity to spend some time in a mainstream setting, but also receive specialist teaching. Your child will need an Education, Health and Care Plan (EHCP) to be considered for a place in one of these units.
Maintained special schools
State-funded schools for children with more complex needs that cannot be met in the mainstream. Your child will need an EHCP to be considered.
The Importance of EHCPs
As you can see, to attend a special unit or special needs school you must obtain an EHCP, but these are not guaranteed just because your child has a diagnosis. You need to apply. You can do this as a parent or your child's educational setting can apply for you. Either way, the process takes months and requires input from all your child's health team.
Although by law the EHCP will state what support your child needs, this doesn't mean you can then just pick any school you want. There are very limited spaces in units and special schools, so many children will start within a mainstream setting. And, if the EHCP is followed, they should be able to thrive.
For us, the choice took a long time. With COVID stopping many open days it was hard to get a feel for the schools. My wife spent many months researching our options, speaking to the Special Educational Needs Coordinators (known less formally as SENCOs) within the schools, as well as reaching out and speaking to parents of children already attending our target schools. After a while, we narrowed our options down. But since none of these were our mainstream catchment school, we still had a worrying wait.
It wasn't until the draft EHCP was finalized that we made our final choice. The EHCP is sent to your preferred schools and it's then up to them to decide if they can meet your child's needs. (If they can't, there's very little you can do). My wife then spent many hours in discussions with the SENCO and Head of our preferred school.
As mentioned, our son in non-speaking. To communicate, he uses many different augmentative and alternative communication (AAC) methods. For us, these include a talk pad using speech assistance app Proloquo2go, Makaton sign language and picture communication. It was important to us that the school had experience of these. But it was also important that they should know what we didn't want. It is our personal choice that no Applied Behaviour Analysis techniques are to be used for our son, for example, whether as educational tool or discipline.
By law the EHCP must be followed, but it's still very important to speak to the school you want to make sure you agree and share your concerns.
In many cases, the right school will not be the closest. Some people are able to claim transport costs back, but that depends on your council and your application. For us, it wasn't an option as there were local schools that could meet our son's needs, yet we picked one further away.
Communication is key
The one area that was very important for me to consider was communication and how well it was taught in the different schools. After all, if you're non-speaking, you're going to face different challenges to someone who speaks. That's why the way in which the schools promoted communication was a leading factor for us.
Many autistic individuals have impairments or difficulties with functional communication. Sometimes this is due to medical conditions, such as tongue abnormalities or apraxia, a neurological disorder that affects the brain pathways involved in producing speech. Alternatively, it can be due to severe deficits in the areas of motivation, typical language development, and social interaction skills. Speech delays can also be linked with excessive ear infections, which can lead to hearing loss or impair speech processing during times of critical brain development.
Some autistic people may not speak at all. In fact, around 25 to 30 percent of children with autism spectrum disorder (ASD) are minimally verbal – which means they speak fewer than 30 or so words – or don't speak at all.
When an autistic person doesn't speak, it's known as nonspeaking autism. You may also see it described as nonverbal autism. However, the term nonverbal isn't completely accurate, since it means 'without words'. Even if an autistic person is non-speaking, they may still use words in other ways (such as in writing). They may also understand the words that are spoken to them or that they overhear. It's also common for children to use echolalia – this is where they will repeat words or full sentences as a means of communication.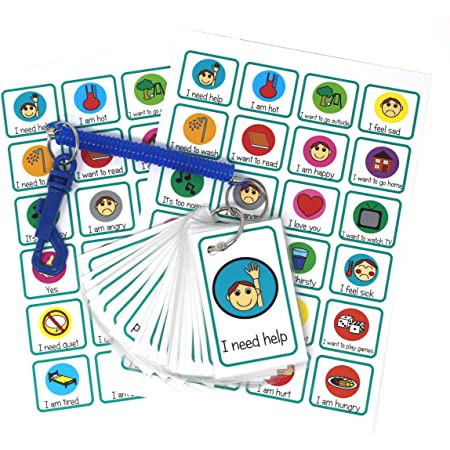 We also tried Picture Exchange Communication System (PECs) with my son. This is a specific program where the child exchanges a picture of what he wants for the real thing. It's a very prescribed program and to do this, you must go through special training, purchase special materials, and have another trained adult to do the therapy with you. I must admit, this was not something that proved successful. The alternative, which for us has been more positive, is the use of ACC.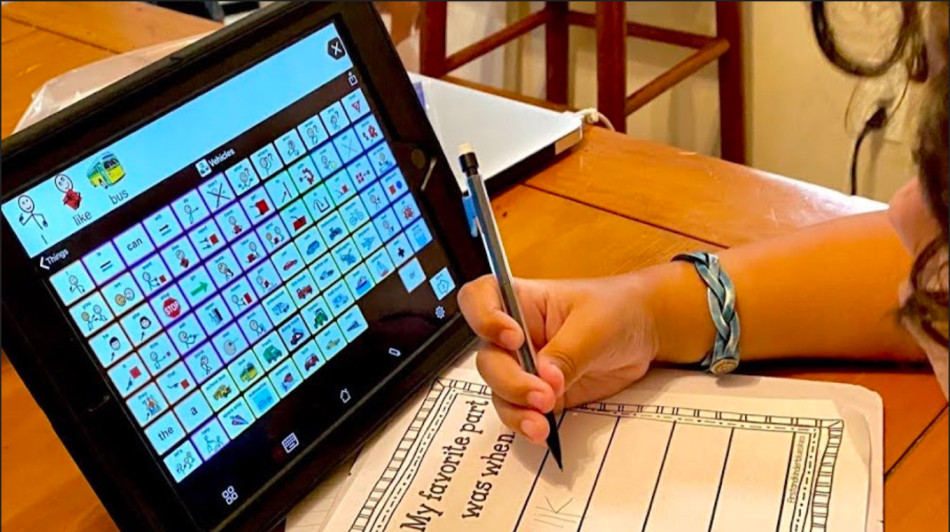 AAC describes any means of communication, aside from traditional speech, that allows someone to use language. This can include using pictures, gestures, sign language, visual aids, or talk pads with communication apps. The use of AAC for autistic children does not prevent a child from speaking. In fact, studies report that AAC may actually increase speech.
You know your child better than anyone and are best placed to decide what works for them. However, you may want to ask professionals that have previously been involved in your child's education or care for their views. This could be an educational psychologist, speech and language therapist, occupational therapist, inclusion support worker, school special educational needs coordinator (SENCO) or support for learning principal or department head.
So what did we pick – mainstream or SEN?
After writing numerous lists of pros and cons, countless zoom calls, and a number of visits to see what schools had to offer, we went for a small, village mainstream school. There were many reasons for our choice.
Firstly, our son is very social, and he loves being around other children. We felt putting him in a setting with a small number of children wasn't right. Saying that, we didn't want a school that would be too big, either. His new school has just 97 children in total. We also wanted a school that cared about him and has experience in inspiring young autistic children. The school we chose already had great experience using both Makaton and talk pad.
Our son has hyperlexia, meaning that he has a way with numbers and words, he can do math and read, but he is still non-speaking. This was one concern for us, would he be pushed? Would the way he was taught suit the way he learns? In a mainstream setting he would not get 1:1 tuition, but his new school will tailor lessons and small group work to suit him personally.
Only time will tell…
Rocco will be starting his new school in September 2022. Of course, we feel we've made the right choice, but we can't be sure just yet. Schools aren't 'one size fits all'. What works for other children may not work for yours. We'll just have to wait and hope for the best. Our main desire for him is that he's happy and safe. We hope he makes friends and enjoys his days at school. Only time will tell.
Here's hoping that on this occasion, that we have 'spoken' loud and clear in more ways than one.
For those based in the UK and that need further help with your own decisions, you can check out the Children with special educational needs and disabilities section of the Gov.uk website.